The Marketing Struggle, The Hustle and Getting Real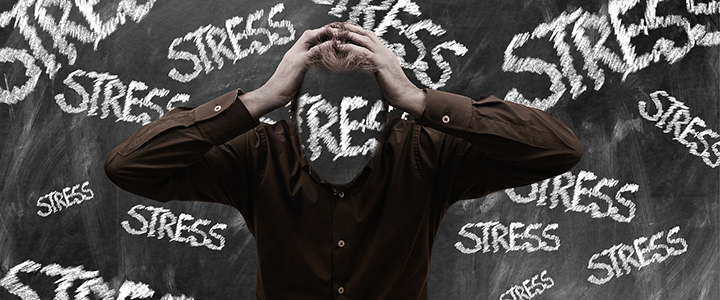 It doesn't take you long while perusing LinkedIn, business publications or the news to immediately feel like what you're doing to gain attention for your brand isn't enough. All messaging urges taking immediate action to apply critical fixes to your marketing woes. Here's the thing: You have fear of missing out (FOMO), but you're not really missing anything #readthatagain. You're just living in a time where the speed of content hitting your feeds lacks real substance, bombarding you with noise you don't need and all kinds of clever ways to get you to part with your money. Where is the substance? Where is the value? Where is the real deal?
Now is the time to get real about what matters and dismiss what doesn't. No matter how complex marketing can get and how much marketers digitally transform or evolve, the same problems persist. Boink! That was the sound of the mic dropping. Perhaps my sound effects need some work. The gist is that the more things change, the more they stay the same. We still start out with the same 'ol questions like:
What is your goal?
Who is your target audience?
Is your target audience information accurate?
Where is your target audience listening?
What is your message or value proposition?
How do you take action on the information?
To answer these questions, let's focus on what matters the most and the most common mistakes marketers make.
What is your goal?
What matters: Finding an attainable goal while reaching far enough to motivate your sales force
Common mistakes: Setting the bar too low or too high
Who is your target audience?
What matters: Narrow your focus
Common mistakes: Making your target audience "everyone"
Is your target audience information accurate?
What matters: Data hygiene, accuracy and privacy compliance
Common mistakes: Acquiring a list or data without checking its accuracy with tools like NCOA, Deceased File, Neverbounce, BriteVerify, etc.
Where is your target audience listening?
What matters: Market and audience research
Common mistakes: Proceeding with a channel because you have in-house execution expertise but don't know if your audience is there
What is your message to your target audience?
What matters: A well-crafted message that resonates with the target audience
Common mistakes: A general message that tries to speak to "everyone"
How do you take action on the information?
What matters: Having the best team and tools necessary to accomplish the task
Common mistakes: Trying to find a use for the tools you already have
Mitigating Additional Marketing Complexity
Beyond the marketing discovery basics listed above, there are a few things that add complexity to marketing efforts today. They are mainly the execution tools, information security and compliance.
When it comes to the tools for execution and choosing your martech stack, always start with the requirements for the task you're trying to accomplish. Establishing what the business requirements are is the tricky part, and MOST of the time, marketers don't put as much thought into this as they should. Needs are overlooked and almost always come up while being onboarded or trained on new tools and software.
Information security definitely has seen its share of issues over the last few years with data breaches. Even just recently, Salesforce's lead gen tool Pardot had a systemwide outage which left data wide open to users who typically had restricted permissions. Marketers need to focus on what they can control, namely data privacy and compliance.
If you're ready to tidy up data privacy and compliance, let's talk.