The Important Role of Your Agency Account Executive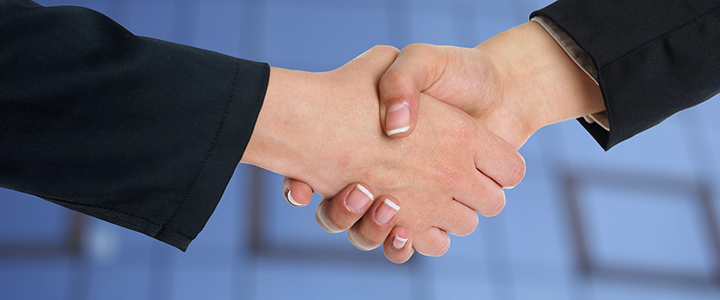 Since 1991 Infinity Direct has been successfully building long-term relationships by maintaining a client-centric approach within each role at the agency. Starting with our owners and throughout each team, our staff is made up of skilled, knowledgeable and collaborative modern direct marketers who all bring a unique perspective and set of skills to work each day. As the client-facing team, our account staff is involved from project ideation to final analysis and everything in between. Any given hour of any day our account team may need to don their strategist, traffic manager, project manager, sales or one of many other hats. Ultimately, our team is here to make our clients' visions reality, make meaningful connections and drive their organizations' goals across applicable marketing channels.
A reliable and skilled account executive is critical to the success of any marketing professional. Here are just a few reasons that having a partner you can trust is important.
Sweating the small stuff
While our team is focused on the flawless execution of your marketing efforts, you are able to tackle other important tasks, take a deep dive into additional marketing initiatives and enjoy stress-free time away from the office. Our team sweats the small stuff so you don't have to, allowing you to look at the big-picture initiatives and manage your time accordingly. Our account staff works closely with our editor and production specialists to ensure the final deliverables are proofed and to specifications.
Shared knowledge
In addition to managing the projects in process, our team also participates in continued education, networking and researching the next big thing in marketing. From utilizing new applications like USPS Informed Delivery to best uses for multichannel direct advertising, our staff is constantly on a quest for more knowledge that we can share with our clients to make them better marketers and improve their results. At Infinity Direct we are proponents of the belief that there are never too many experts involved.
Knowing your brand
Along with our creative director and art directors, your account executive becomes an extension of your brand team. Our team eats brand guidelines for breakfast. Okay, not really, but we get to know our clients' brand standards, including fonts, colors, logos and design specs, so we can deliver a product that will not raise any issues with compliance or other brand regulations.
A fresh perspective
Agency and client teams work better when there is collaborative environment. If clients become too rigid in their messaging, creative or strategy your agency account executive can provide an outside perspective to help push the normal boundaries to promote an increase in response. An account executive should never become a clients' yes man or woman; rather it is our belief that additional opinions can bring out the best possible outcomes. Fostering open and clear communication will empower both agency and client teams to feel confident in suggesting and executing tests that will ensure the account is always moving forward and does not become stagnate.
A successful partnership
While the role of the account executive may vary depending on the client or the scope of a project, account executives represent the entire team that supports our clients' work. We are a team of many marketing professionals who each bring their experience and unique perspective to manage a variety of projects that deliver the results our clients expect.