A Marketing Automation Truth Bomb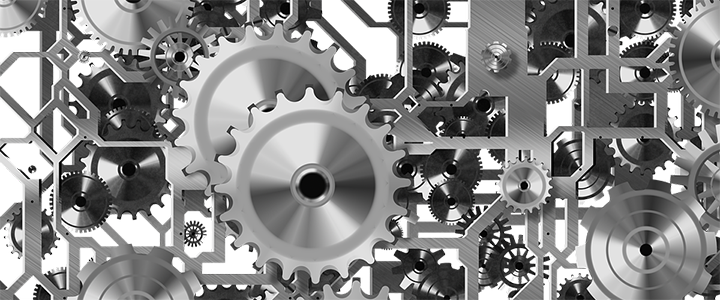 Have you ever questioned whether your organization should invest in a marketing automation (MA) platform? Or if you have already invested in one, are you questioning if you really need it? If so, you're not alone.
In 2015-2016 many organizations were being inundated by articles, stories, whitepapers and social posts on why moving to an MA platform solution makes sense and how it can transform your digital marketing communications. I watched so many associations and businesses evaluate MA platform software based on their perceived requirements or how they thought their teams should use the software.
What started as grand plan to conquer digital marketing by investing in an MA platform evolved into easily sending email drip campaigns to a select audience of known contacts and very little evolving after that.
What we're seeing now is a shift for organizations that made the leap to MA platforms. They never evolved away from sending batch emails like they were before in their email service provider (ESP). They continue to send batched email in their marketing automation platform and are not using the sales, lead scoring, landing pages, social and automation features that make MA platforms shine. They have encountered deliverability issues sending in batches and now are considering getting rid of their MA platform and going 100% back to their ESP because it's less expensive. What these organizations lack is digital transformation, a marketing plan that includes digital marketing strategy, MA plan and staff with platform expertise to execute the MA plan.
MA Tough Love Truth Bomb
"An MA platform fills the 'how' gap in how to execute, but it never could, nor promised to tell you what programs you should be doing based on your company's pain points or goals. It never promised to do your marketing for you. And it certainly never gave you a marketing campaign workflow diagram with cadence and triggers. It is designed to carry out tasks you program it to do based on what you want to accomplish."
Based on what you want to accomplish, how do you know if you really need/want MA platform in addition to your email platform? You would want an MA platform if you want one platform to:
Trigger emails to your known contacts based on what they're viewing or downloading from your website and landing pages
Publish or schedule posts to your social media pages
Publish posts to your social media pages and plan for future social posts
Listen to your social channels to respond promptly to comments, likes and mentions
Create web landing pages for marketing campaigns that may not make sense to have on your corporate website
Have a holistic view of a contact in the built-in customer relationship management (CRM) system and everything they have downloaded, viewed and engaged with
Store digital media assets like jpg, gif, png, pdf, docx, pptx, csv, xlsx and zip files
Define personas to segment your contacts
Design an automated workflow where contacts are triggered to enter the workflow and receive a series of communications
See where anonymous website visitors are going on your digital properties Visitor ID
Integrate your Google Adword engagers into your prospect marketing streams
Get a holistic view of all analytics from your website, your landing pages or other tracked web assets
Oh yeah, and send batched emails (and although technically capable, MA platforms are not designed to be a batch and blast platform to thousands at once like you would with an email service provider (ESP)).
If you can say yes to more than one of the above bullets, then MA is a good idea for you. If you only plan to send email, create email drip campaigns, create data collection or form landing pages, then sticking with your ESP makes sense for you.
If you want to move forward with marketing automation, then let's talk!