What Marketers Need to Do Before Executing a Retargeting Program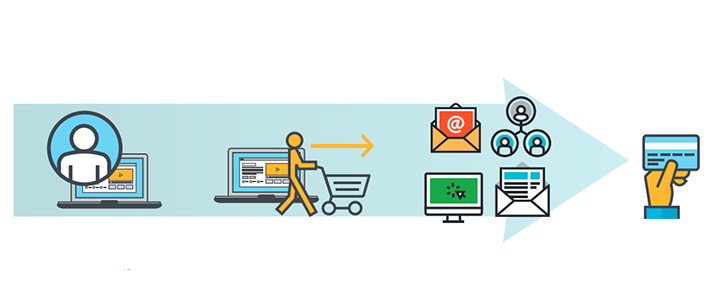 Anonymous website visitor retargeting with direct mail is one of our sweet spots. Some marketers call this retargeted direct mail (RDM). We call it Web ID Plus, but our clients call it magic. And we do it differently than everyone else in the industry. We scale a single pixel to an entire dealer, franchise, store location and local sales networks while also layering on email, display, social and other digital channels to convert website visitors into customers at a higher rate. Typical identity resolution technology requires a single pixel unique to each website which makes implementation and data processing a huge headache for larger sales networks.

Before you roll with anonymous website visitor retargeting with any channel, you will need four things:
Privacy policy with cookie language or a separate cookie policy linked on your website. Even though many browsers will begin to block third-party cookies by default in the future, you are still required to disclose how cookies, 1st party and 3rdparty, are used on your website.
An understanding of what countries/states your visitors are coming from.
An identity resolution technology that can identify traffic from countries to ensure compliance with privacy laws.
A method allowing visitors on your site to exercise their "right to be forgotten."
A privacy policy is necessary even if you only plan to retarget with direct mail, mainly because the data is collected from the website by digital means. If website visitors are not based in the U.S., then you need to factor that into your privacy policy as well.
Your Privacy Policy Should Include:
The type of personal data collected
Any third parties you share the data with
How users can review, change and, most importantly, understand how to exercise their rights to be forgotten or deleted from the data that you've collected
How you'll update users of changes to your Privacy Policy
Your Privacy Policy's effective date
How you'll respond to Do Not Track requests
The next step in the process is having a pixel (small snippet of JavaScript) provisioned that is specific to your domain and business. The pixel is placed either on each page of the website's code or in the master template. Once placed, when a visitor hits a page where the pixel is present, it fires and sends the visitor's identifiers to our identity resolution databases and gets filtered through business rules that we set up at the start of a program.
The file of matched individuals is encrypted and stored securely at Amazon Web Services (AWS) where our WebIDPlus application pulls down the file, works its proprietary magic, prepares the mail file for print production and securely delivers that file to the printer. Both Infinity Direct and each print production partner we work with are all SOC 2 Type II certified ensuring the security of the matched data while maintaining the privacy of your targets.
What our clients see are increased traffic, conversions and incremental sales we can attribute directly to their WebIDPlus program when comparing to a holdout group of matched individuals who don't receive any impressions.

If you're interested in experiencing the magic our WebIDPlus program will give you, update your privacy policy first, then let's talk.