SMS Marketing Do's and Don'ts for Marketers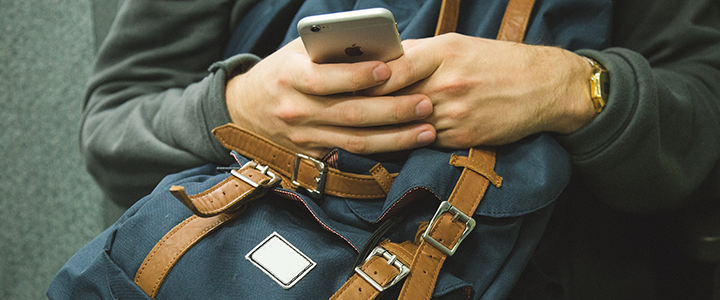 Many communication and marketing channels can help get a message from point A to point B. The struggle for marketers is knowing what type of message is appropriate for each channel and how to use each channel correctly. We help our clients use direct mail, email, display, social, online video, programmatic audio, etc. every day, but one channel that doesn't get as much use in marketing is short message service (SMS).
SMS is a text messaging service for mobile phones. It is a method used for user-to-user short text messages. There is also multimedia messaging service (MMS), which extends SMS to also include text messages greater than 160 characters, multimedia content like videos, images, gifs and audio files. Marketers can use both SMS and MMS to send short messages, alerts and notifications to their customers or subscribers who have signed up to receive those communications.
SMS and MMS have been more of a communication channel than marketing channel because the carriers (AT&T, Verizon, Sprint, T-Mobile, etc.) dictate and strictly regulate how they are used. They do this for two main reasons. The first is to protect their customers from receiving messages or spam they didn't sign up to receive. The second is to limit the amount of data transferring on their network to only permission-based/opt-in use which frees up more network bandwidth for opt-in communications.
You may notice that you still receive a few political, pharmaceutical or weight loss texts that are most definitely spam, but I'm sure you can agree that it's few and far between, whereas your email inbox tells a different tale. The carriers' strict regulations on SMS platforms can take the credit for that.
When an SMS/MMS provider licenses its software platform to a business, a series of compliance agreements is required. To send outbound communications, there first needs to be an explicit opt-in from the mobile device signing up. You can't sign people up on their behalf like you can technically do (but shouldn't) with email platforms.
Usually that opt-in is via texting a keyword from the mobile device. On the terms and conditions of the sign-up information (either print or web form) the carriers mandate that a business disclose what type and how many messages the recipient will receive per month, so people know exactly what they're signing up to receive.
The message type also needs to be specific. Therefore, instead of something vague like "Technology Updates," which could really mean anything technology related, message types should be very specific, like "Software Downtimes Notifications." Otherwise, the carriers may reject any sign-up method that goes to them for approval.
Even though most SMS use cases are for short messages, alerts and notifications, marketers can still use SMS/MMS to market their products or services. This is fine to do as long as marketers adhere to the "do's" dictated by carrier rules:
Only send messages to recipients that took action to sign up.
Only send messages to recipients of the specific message type recipients signed up to receive.
Never send more messages per month than recipients were told at the time of sign-up
Only send messages when all of the above is true.
The "don't" list is a bit longer:
Don't send SMS messages to any mobile numbers you may have in your database if those individuals have not opted into receiving specific communications from you via SMS.
Don't send SMS messages to an opt-in subscriber unless it's the specific type of SMS message they signed up for.
Don't send more messages than disclosed at the time of sign-up.
Don't send messages in the middle of the night. If it's inappropriate to call at that hour, then don't send a marketing message via SMS.
Since data rates apply to the recipient, don't use MMS to send images that aren't absolutely necessary to understand the context of the message.
Don't expect a higher number of people to sign up to receive your marketing message via SMS than you would for email, but the audience that does opt in will be more highly engaged with your brand.
All that said, SMS is a great way to reach opt-in recipients with timely messages where open rates average 99%. If you're interested in learning how SMS can be added to your communication channel lineup, let's talk.