What Analytics Can't Do – Our Pixel Can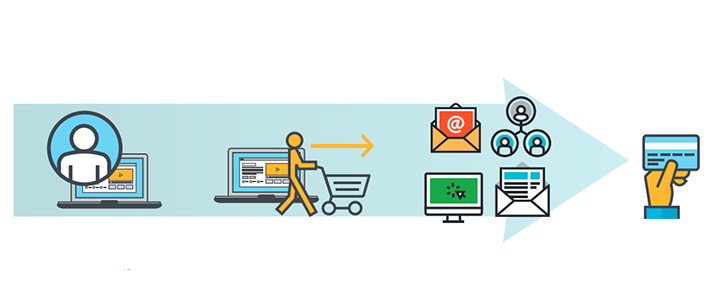 Google Analytics or other web analytic programs will tell you how users (aka visitors) are using your site – information such as popular pages, how long people stayed on pages, number of active users, age, gender, geo, new visitor vs. returning, etc. What Google Analytics doesn't tell you is who the person is or what about them and their behaviors might make them an ideal prospect to communicate to and then let you actually communicate with them.
If your website sees 25K unique visitors per month or more, Infinity Direct can generate a pixel that can help you understand your visitors at a deeper level and more importantly, then take immediate action on that information. The action could be sending a mailer, deploying an email, serving a display ad and/or serving a social ad to those specific website visitors. We can also scale to look-alikes to increase the reach of your offer.
Remember, website visitors are already familiar with your brand and raising their hand that they are interested in learning more about you. If you don't want to send mail, emails or ads to all visitors, you can drill down deeper into segments, attributes to get to your ideal target, such as:
Popular Demographic/Household Attributes
Household Income
Marital Status
Owns or Rents
Dwelling Type
Popular Behavioral Attributes
What could you do with the info?
Create buyer personas and/or audience segmentation to customize your messaging or offer to each group
Get a mail file to send identified visitors a mailer
Send visitors a retargeted email
Retarget visitors with display ads on popular websites
Retarget visitors with an ad in their Facebook, Instagram and/or LinkedIn feeds
We typically start with the direct mail channel and then layer on digital channels when appropriate. We lead with direct mail for many reasons, including:
Competition in the mailbox is low
82% of mail is opened
47% of mail is read or scanned
Highest response rates of all marketing channels
5x more likely to be remembered compared to digital channels
Don't need explicit consent to send direct mail
We also understand that for some types of products with a fast sales cycle, immediacy matters. Layering digital channels with direct mail serves digital retargeted impressions first, where direct mail acts as a follow-up to increase the odds of a purchase (if it hasn't happened yet) or influences repeat purchases.
In summary, you're sitting on a gold mine of data about customers that Google Analytics can't help you reach. If you want to reach them, let's talk.