The 360-Degree Video Experience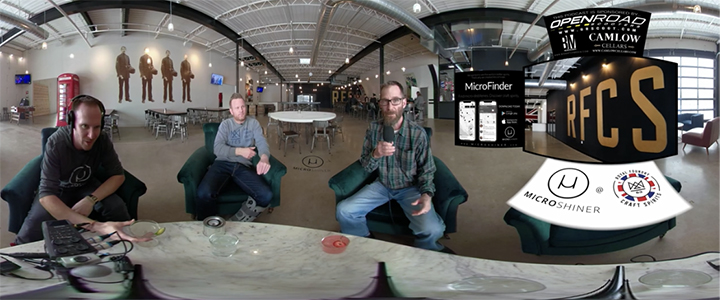 Recently, we did a project for a client that involved shooting a 360-degree video. These are also known as immersive videos or spherical videos and are typically recorded using an omnidirectional camera that records all 360 degrees at the same time. Why? Because our cybersecurity client wanted to create a video experience for their customers instead of a flat 2-dimensional video that really didn't show what it's like to be inside of their control center where the magic happens.
Back in my day, you could only experience this type of video at an Omni Theater, and movies were so expensive to shoot that very few were produced every year. I LOVE technology and the rate of change it creates because now you can get a professional 360-degree video camera for $25,000 instead of $60,000 if you're a studio like Disney, and for normal people an action camera like a GoPro will run you about $400. This would allow you to create not just a video for your customers, but a video experience for your customers.
Facebook and YouTube both support 360-degree video and is where most videos are consumed, so the only thing holding marketers back is the additional expense to shoot a 360-degree video compared to the typical production cost of shooting a standard video. The justification for additional cost will depend on how important it is to show everything in the physical space.
360-Degree Video Viewing Environments (in order from best to meh)
Virtual reality (VR) Goggles
Streaming video from the Facebook or YouTube apps from your smartphone
Desktop or laptop computer browser where video is hosted
VR Goggles Environments
There are all-in-one VR goggles that connect directly to the internet which might set you back a couple hundy, or there are less expensive VR goggles that use your smartphone in them to stream content. The usage of VR goggles is increasing; however, the average viewer doesn't have a set of goggles to watch your video yet.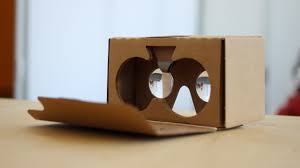 Google cardboard is a great way to showcase a 360-degree video in a future promotion you may have because the cost is reasonable per unit for most marketing/promotion budgets.
Smartphone Viewing Environment
Smartphone (e.g., iPhone, Samsung Galaxy) usage in America is trending north of 77% in 2018,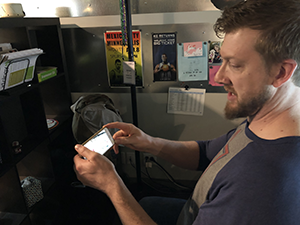 which makes it possible for customers to experience 360-degree video now more than ever. It is best to stream the video from apps like YouTube or Facebook to experience the full value from the video. Watching the video from YouTube in your smartphone's internet browser (e.g., Safari, Chrome) won't give you the same experience because the support for such video is a part of the YouTube and Facebook apps.
Desktop Viewing Environment
When you watch a 360-degree video on a web page or YouTube from your laptop or desktop, it may not be obvious to you what it is or what you're supposed to do with it. Just a quick glance and you may wonder why the video looks odd and you can't see some of the people talking. It's not until you mouse over the video and see the little hand that it becomes obvious to the viewer that they can click and grab the video and take a look around.
When hosting a 360-degree video on YouTube, it's a good idea to mention the best way to view the video in the different environments in your description until all viewers understand what a 360 video is and how to view it. It's always a matter of time.
Bonus Ninja Trick: Capturing a 360-Degree Photo
Download the "Google Street View" App on your smartphone.
With the app open, click the yellow icon and tap on "Camera."
Move around to center the app's circle over the yellow circle to allow the app to capture all angles.
Once complete the app will show a green complete checkmark.
From there you can publish and share the image.