Maximize Your Return on Holiday Direct Mail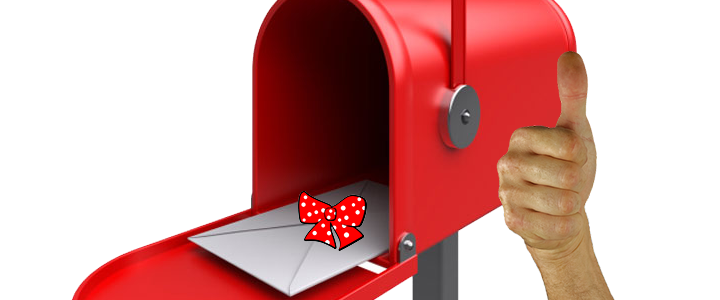 We all know how important the holidays are for retailers and other businesses that rely on the boost in sales at the end of the calendar year to make or break their goals. While huge retailers like Target, Best Buy and Walmart are in the midst of an all-out marketing blitz for the holidays, there are still opportunities for many other direct marketers to maximize their return on direct mail marketing this season and next. Consider incorporating these three strategies when planning holiday marketing campaigns.
Utilize additional channel(s)
Combining email with your direct mail effort will help boost response. As shoppers are inundated with holiday sales, coupons and information, it is important to utilize additional channels. Email, much like direct mail can be sorted and filed away for future reference or inspiration. According to a recent study by Canada Post, a direct marketing campaign that uses direct mail and email has shown to hold the attention of the recipient 39% more than a digital campaign alone.
When creating a multi-channel marketing campaign, timing must be considered. Marketing mail and first-class mail can experience some delays during the USPS' busy season. There are tools available that can track your direct mail (standard and first-class) by expected in-home date. With that information, you can better time email communications to follow up the direct mail once you know the recipient has received it in the mail.
Personalization can make the difference
In both email and direct mail, personalization can make a huge difference in response. Using a house list will get the highest response, and having confidence in accurate data is critical. Starting with basic applications like using first/last name or house number in the art design can be enough to get your audience to spend a little extra time holding your mail piece. Incorporating a name in the subject line is another simple way to personalize your message this holiday season. Using more advanced analytics derived from past purchase history could allow you to showcase an accessory, an upgraded version, or other next likely products or services within your direct mail or email marketing message.
Employ new tactics
One of the more recent trends in direct marketing is anonymous web visitor retargeting. Since upwards of 90% of website visitors can be anonymous, identifying this audience and re-engaging otherwise lost opportunities presents a huge opportunity for retailers during the holidays. With our Web ID Plus product, we are able to match anonymous visitors and send follow-up messages via email, direct mail, social media and display ads shortly after visiting your website.
For direct marketers who may not have the benefit of a massive budget each holiday season, it is important to maximize your return on investment when targeting such a potentially lucrative audience. By utilizing a well-timed, multi-channel campaign with accurate data and the latest marketing tactics, you will set your campaign up for success during the holidays and beyond.