How to Win with Direct Mail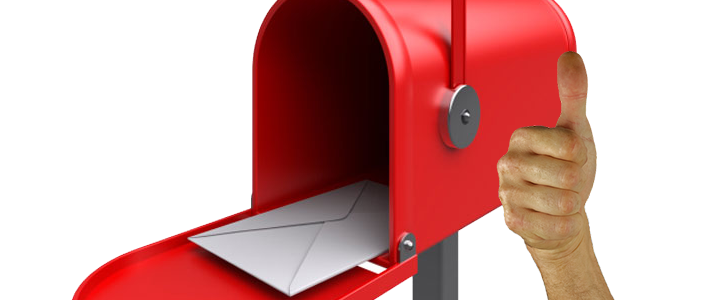 Although digital marketing spending will continue to grow as we enter the 2020s, direct mail marketing remains an integral component to successful direct marketing campaigns in the next decade. Here is how marketers can win with direct mail.
Utilize improvements in technology
As digital printing and advanced personalization technology continue to become more affordable, printers are going to invest more in digital print equipment and less on traditional presses. At the same time, those printers with traditional presses are prioritizing improvements and upgrades to offer more inline capabilities to personalize printing for direct mail.
With improvements in the speed and quality of the inkjet process and lower costs for digital printing and other personalization techniques, marketers will have more flexibility in art direction and messaging to create even more highly targeted mailers for even the most budget-conscious clients.
Consumer data and insights
Personalization is no longer a trend but a best practice to maximize the return on marketing investment. As a result, the consumer data component will be something marketers will need to focus on in 2020 and beyond. It will continue to be important for marketers to have a strong handle on their customer information to ensure that direct mail messages are targeted and relevant to their current customers and prospects. The more accurate and robust the customer data, the more targeted the art direction and messaging can be to drive response.
Not only do marketers need to have a strong handle on their data from a prospecting aspect, but also it will be even more important that they secure and protect private information in 2020 and beyond. News of data breaches or stolen customer data will impact the reputation of a brand, in addition to potential legal repercussions. State and federal regulations will be something all marketers will need to monitor and stay informed about as they develop. The California Consumer Privacy Act (CCPA) took effect on January 1, 2020, and other states are sure to follow suit. Third-party list rental and purchase will continue to be an important aspect of direct mail acquisition campaigns. Now more than ever it will be critical to use a reputable source for consumer data that is taking the precautions to provide a list of strategic prospects, but also that is complying with consumer protection regulation.
Educate the audience
Consumers are intelligent and demand more and more accountability in customer service, peer reviews and other product or service information critical in making purchases. Going into the next decade, the knowledge-seeking consumer culture will only increase as additional resources become available. As direct marketers, it will be important to provide a more compelling narrative of the product or service in order to drive response. Incorporating the company mission, sustainability efforts or community give back may help make your message more memorable or appealing to buyer. Most likely there are going to be alternatives in the marketplace at the same or a lower price. Providing more information about what differentiates the people or mission behind the product may impact the buying decision more than past marketing techniques, such as cost, savings or other price-driven tactics. Ultimately, what will always win is authenticity. By utilizing the technology available to deliver personalized and relevant messages that engage and inspire the audience, direct mail will continue to deliver wins as a key component in successful