How to Make Your Direct Mail Stand Out in the Mailbox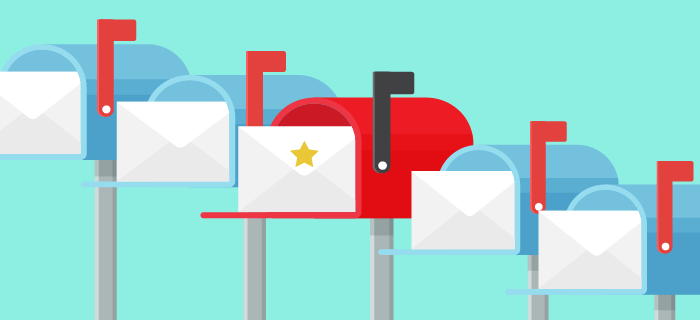 In a previous post, I presented some ideas on how to improve your direct mail response rate. While that article focused on the strategy, intelligence and tracking of your mail, this post will look at some ways to create a mailer that will look, feel and even smell different than the direct mail you find in your mailbox each day.
Choose paper and finishes that enhance your message.
All too often, paper becomes a secondary thought to the design and copy of a direct mail message. The paper, ink and special finishes that are available to enrich your message are expanding all the time. Rather than looking at the paper as a necessary means to get your message to your customers and prospects, take a moment to consider what the paper itself says about your company or product. When you choose a heavier stock, you get a more substantial feel that can stand out in a mailbox of light weights. Textured paper can give a mailer a more luxurious feel to showcase a higher-end brand or important communication such as an invitation to an event or sale.
Alternatively, you can employ some special printing techniques to augment the paper stock and give the impression of something more significant. UV coating can provide a clean and modern look, while adding a grit texture through spot treatment over a mud splatter image would provide a distinct feel in a mailer targeting potential off-road vehicle purchasers. Conversely, a soft-touch coating on a catalog cover could heighten the perceived value of the products inside.
Even the best designed mail package can appear cheap and insignificant if the paper is perceived as such. Give your mail the best chance of success by matching the message with an appropriate paper choice and finishing techniques.
Appeal to all the senses.
An interactive mail piece can create a multisensory experience. In addition to the specialty inks and printing techniques mentioned above, advancements in specialty papers make it possible to infuse a scent, incorporate sound and even taste. If you are opening a bakery and looking to increase in-store traffic, consider the impact of a direct mailer infused with a fresh bread scent. Encapsulated scents with an opening device, or a simpler scratch and sniff application, can also help deliver a message intensified with scent.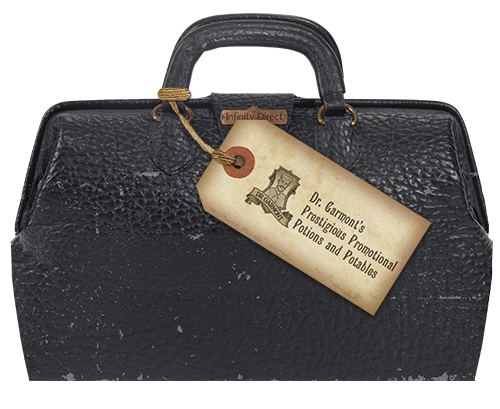 With improvement in technology and reduction in costs, direct mailers are able to utilize paper that can incorporate sound chips or speakers. From short bursts of sound such as a car engine starting to longer audio messages, sound is one way to amplify and drive home a memorable direct mail message.
In addition to scent and sound, some paper products today can even incorporate edible components. Inviting a recipient to eat paper may be something reserved for the most daring brands, but it is possible to give the masses mail and have them eat it too!
Design an interactive component to engage your audience.
Direct mail can be boring by nature. When much of the mailbox is full of plain, uninspired communications, there is a great opportunity to have some fun while delivering key messages.
Utilizing die cuts, folding and other tactile elements that invite the recipient to actively participate are strategies to increase the amount of time your audience spends holding your message.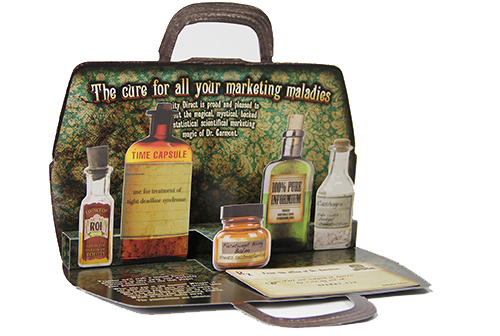 From simple to complex, dies can be created to suit your message. Die cuts can alter the appearance of a mailer and reveal a secondary message, display a before and after type look, or a variety of other visual tricks. Die cutting is a great way to show the uniqueness of your product or service by pairing the creative and copy with a one-of-a-kind format that will surely stand out.
Folding is another way to differentiate your mail. Consider going beyond a simple half-fold or tri-fold with a more complex fold, such as accordion or iron cross. A creative fold technique can help elevate your mail and tell a more impactful story.
Direct mail does not need to be boring.
By choosing your paper stock to fit your creative, utilizing special techniques in the print process, or introducing an interactive element, your mail will stand out from its dull counterparts. If you would like to see samples of any of these ideas, don't hesitate to ask. You can email me at tweber@infinitydirect.com.