How Marketers Can Use Informed Delivery by USPS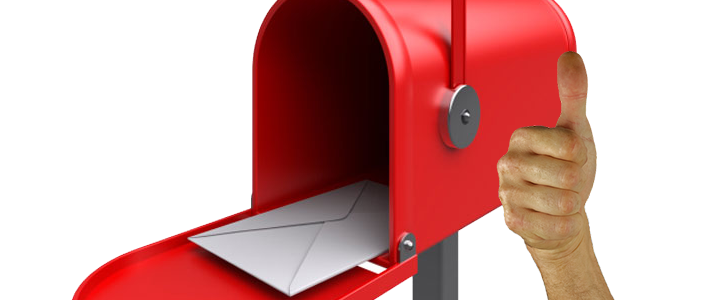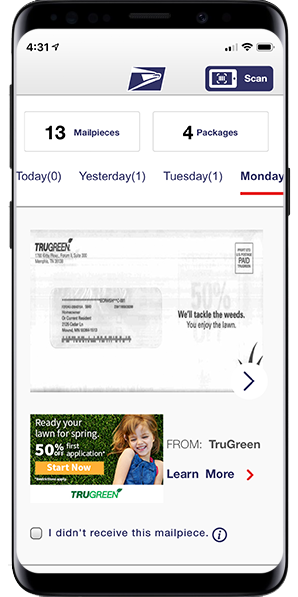 Informed Delivery® is an optional, free service provided by the USPS® that allows consumers the chance to preview incoming mail and manage package delivery. The post office is able to capture images of mail pieces in the automated sorting process and now can share those images with consumers prior to the physical mail piece delivery. For a consumer, the service provides an opportunity for the entire household to see mail and receive electronic notifications ahead of the delivery. For modern direct marketers, Informed Delivery presents an opportunity for mailers to engage consumers through a synchronized, integrated direct mail and digital marketing campaign. Here is a quick overview of the process, requirements and the marketing benefits of Informed Delivery.
Informed Delivery for Consumers
The process for a consumer is simple. A consumer simply signs up. After signing up, users will receive a notification with images of mail set to be delivered soon. Mail piece images are available via email, online dashboard or mobile app. Along with a scanned image of the mail piece, consumers could see additional marketing messages for special offers and a link to a campaign landing page with more information.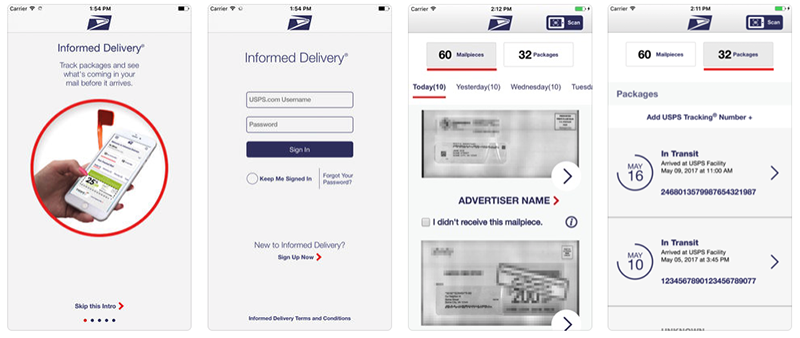 Informed Delivery for Marketers
For marketers, Informed Delivery is a free (yes, free) benefit offered by the USPS. The post office does reserve the right to monetize this tool in the future, but for now it is totally free to participate. There are even potential postage savings being rumored for fall 2019 campaigns. Stay tuned for more details. Whether you want it or not, mail is being scanned and shown to consumers enrolled in the service. Mailers cannot opt out of the process, but marketers can optimize their participation by following these simple steps. You will need to partner with a capable vendor (like Infinity Direct). Your direct mail will need to be a letter-sized mail piece including a barcode: Mailer ID code (MID), IMb Serialized code or IMb Personalized code. Participants will also need to provide a code for reporting and an active campaign URL to drive consumers.
When properly set up and executed, an Informed Delivery effort can help boost your direct mail marketing. Here are a few highlights.
Leverage the USPS brand for your advantage.
An April 2018 survey found that 89% of users are satisfied or very satisfied with the service, and 93% would recommend Informed Delivery to friends. Perhaps most impressive (and important for marketers) is that an average of 70% of Informed Delivery notifications are opened daily. Ultimately, when the USPS sends an email, consumers are very likely to open it and your brand can benefit from the recognizable and iconic brand that is the post office.
Increase impressions and faster response time.
Based on the incredible open rate (70%!) of the program's emails, marketers should be confident these consumers are engaged and regularly checking their emails. Informed Delivery offers the opportunity to expand your marketing reach with synchronized direct mail and email delivery. Never has it been easier to reach your target market (plus additional household members) digitally at their physical address. Combine the additional impression with a strategic design including a clear call to action and marketers can get consumers to act ahead of receiving the physical mail.
Stretch your marketing budget.
As mentioned previously, Informed Delivery is a free service provided by USPS. There may be some costs incurred for design or data work to make sure your campaign is optimized for the best results. A minor investment could yield a positive result for your response. The potential to reach more consumers and increase impressions without adding marketing cost is almost too good to be true. The USPS will provide the data insights needed to track and refine your direct mail to help increase response over time.
For modern direct marketers, Informed Delivery presents an opportunity for mailers to engage consumers through a synchronized, integrated direct mail and digital marketing campaign. With almost zero barrier for entry and potential to increase brand awareness, improve marketing response time and improve your marketing ROI, Informed Delivery is a tactic for modern direct marketers to consider when planning direct mail.