Five Tips to Avoid Being Filtered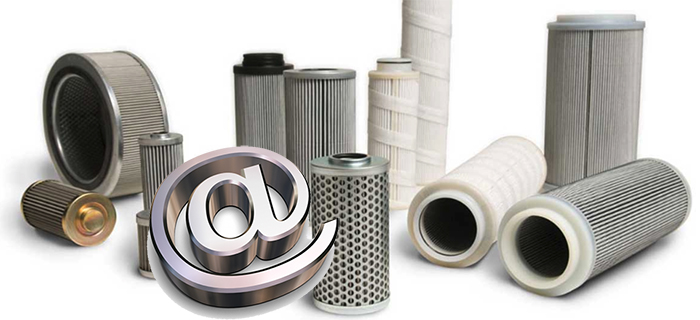 It's Q3, and what you will notice is that your email engagement metrics will decline and bounce rates will increase between now and the end of the year. This is a cycle that has been happening since email was invented.
Why?
Because the volume of emails sent to internet service providers (ISPs) and email servers increases for back-to-school and holiday email volumes. These volumes need to be analyzed against filters, bounced, quarantined, routed to an inbox or filtered again by the intended recipient's junk folders.
Yes folks, it's what I have coined the Q3 curse and a hot topic in all of the deliverability webinars, blog posts, articles and whitepapers I have done for the last several years.
If you take a look at the cycle, Q3 is represented by the red arrow. The time frame to re-permission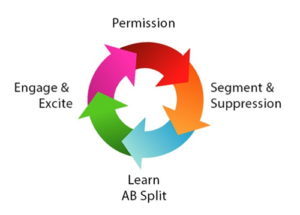 nonengaged subscribers (who are not opening or clicking on any emails you're sending to them) ends mid-July. From mid-July through September, email marketers should begin to suppress all subscribers who have not clicked or opened an email beyond 120 days and gradually get down to 90 days by December.
Why?
Because ISPs and email server filters are adjusting their algorithms to handle the volumes of emails hitting them, and they are taking subscriber engagement metrics into consideration. It positively impacts you if the list you're sending to is actively engaging with your emails, complaints are low, bounces are low, and your lists contain very few invalid/bad email addresses.
The goal is to sail through filters altogether by diligently following these deliverability best practices:
Create a file for all emails that suppresses email addresses that haven't opened or clicked through to any of your emails over 120 days and exclude that segment on ALL sends.
Take all of the subscribers on your lists that are bouncing, invalid and undeliverable and run them through an email validation service like BriteVerify to see which emails are valid/invalid and scrub any invalids from your data file.
Avoid using URL shorteners such as ow.ly, bit.ly, etc, even if they're hidden by delegated tracking domains. This can be seen as an attempt to hide the original URL.
Avoid links to bare URLs within the email content. For example, instead of spelling out the entire link in the message body like https://infinitydirect.com, hyperlink text like click here to visit our website. Bare URLs in an email will trigger additional filtering.
Align domains used in your campaign. Domains will include your Sender Email, Delegated and Target Domains.
Sender Email Domain
This is the domain used in the email address that your emails say they're coming from. This domain should be authenticated by DKIM/SPF and DMARC with the email or marketing automation platform sending email on your behalf.
Delegated Domain
This is the domain used by the email platform for the click tracking redirect URLs as well as the image source URLs for all images hosted in the platform's image library. If you're not sure what your delegated domain is, send yourself an email from your email platform with a link in the message body. When you receive that email and hover your mouse over the link, you should see what the click tracking redirect URL is. If your domain is not in that URL, then I recommend that you explore setting up a delegated domain with your email platform provider.
Target or Base Domain
This is where you're ultimately driving recipients of your email to. Most of the time it's to your website or landing pages where they will go and do something. You may link to outside URLs, but a majority of the URLs used in your message body's hyperlinks should match the domain used in your Sender Email and Delegated Domains.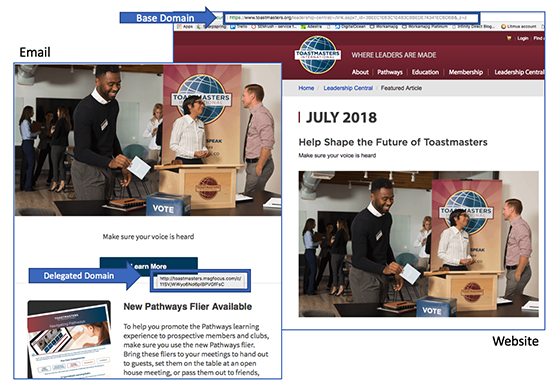 Hopefully, you are already doing everything above and will sail through Q3 unscathed. But if you are like most marketers, there might be one of the above you're not doing yet and can take action on now to ensure filters will not only let you through but will give you a high-five on the way.
We are here to help. If you're interested in a deliverability audit to optimize your email marketing efforts on the platform you're currently sending from, let's talk!