Change the Channel to Engage Inactive Email Subscribers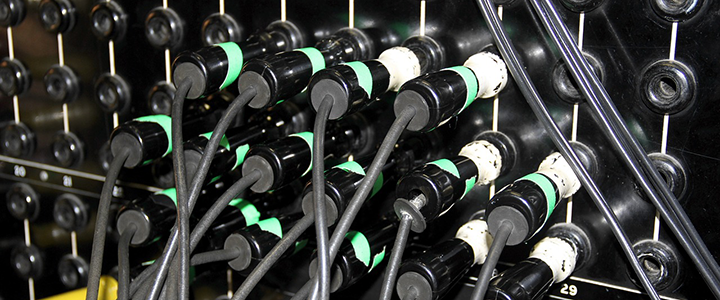 Changing channels may be just what the marketing doctor ordered for you to re-engage your inactive email subscribers.
Using email metrics from association membership data, I did a benchmark study and found that over half of association member email subscribers haven't opened an email in a year or more. The scary thing is that most of these associations continued to send their usual email stream to those non-engaged subscribers.
Why? Because there was no suppression based on non-engagement, nor was there a strategy for re-engaging this audience. The non-engaged audience didn't unsubscribe, but they mentally opted out. The downside is all that dead weight on the email list continues to ding the marketing budget while simultaneously declining inbox rates.
Sending a non-engaged subscriber different email with a clever subject line has a low chance of engagement. A typical Win-Back strategy encourages marketers to send a compelling message via email 2-3 times before you permanently suppress subscribers from future emails. This doesn't make sense anymore. When your subscribers aren't opening your emails, it's obvious that you need to change the channel—not just send them more and different emails.
When I'm wearing my email deliverability and compliance hat, I encourage marketers to always suppress non-engaged email subscribers beyond 180 days—no matter what, all the time, 24/7/ 365. No matter what event or offer you're trying to get to the largest audience possible. Stop it. It doesn't work. Your open rates will show that, too.
Ok, so let's pretend you're at least open to trying this strategy. You've created a dynamic or smart segment of those that haven't opened an email beyond 180 days. You used this audience for suppression in your next send, and it suppressed a good chunk of folks. The "Sent" metric in your email's reporting shows a decline, and it's more than you or your CMO would like. It's ok. Instead of attempting to re-engage them with more email impressions they won't open, you will change channels for that audience.
The first step is to create a compelling offer even a non-engaged audience can't ignore. It could be a report, a benchmark study, a sweepstakes or giveaway, or other product or service offer. A landing page should be created especially for this offer; or if the same landing page is used for other audiences, be sure to use Google Tag Manager to add tracking to your URL so you can differentiate and measure attribution. Then drive your non-engaged audience to this landing page from the channel you choose.
Now choose the channel you will use to reach out to the non-engaged audience. According to the ANA/DMA 2018 Response Rate Report, direct mail is now tying with social media as the second most used medium (email being the 1st). Direct mail continues to have the highest CPA of any medium, and the ROI of direct mail increased by 12 percentage points (which exceeds online display). When choosing a channel, there are a few things to consider which may dictate what channel(s) you could use:
Do you have a physical address of the subscriber for all or most records? If so, then direct mail is possible.
Is the email address verified and still valid? If so, then you'll have the most social account matches.
What is a re-engaged subscriber or customer worth to you? If it's on the low side, then stick with social.
What is your budget? If your budget supports direct mail, then run with it. If it's a low budget play, then stick with social.
Once you roll-out either your direct mail and/or social impression campaign, add any conversions that result back into your usual email marketing communication audience.
After years of analyzing metrics and coaching organizations on Win-Back campaigns, I've learned that the best time to do this exercise is early Q1 (after the holidays) and early Q3 (before school is out) when audience's ears are open, and eyes are on their inbox.
If you have any questions about Win-Back campaigns or would like help executing one, let's talk.