Blog Content Optimization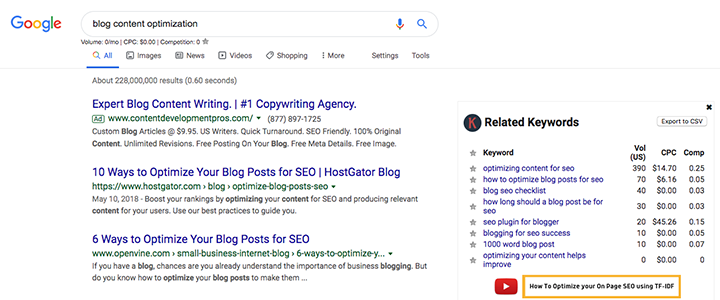 Regular posting of insightful and interesting content on your website is one way for clients and prospects to engage with your brand. A blog provides the opportunity to show thought leadership and to discuss new and emerging trends with the voice and personality of your brand. Content generation is not so much about quantity as it is about quality. Simply posting to increase the volume of content on your page won't drive new visitors. In order to drive traffic to your site and improve your search results, you need to be strategic in your writing. Here are simple tactics you can implement to boost your blogging.
Content is critical
Remember that you are writing articles for humans who are looking for information. What is unique about your business's service or products. What information can you share that cannot be found on your competition's website? Sharing your organization's knowledge is what will engage readers and keep them coming back for more. As you sit down to write a new post, it is important to consider if there is an audience that would be interested in reading on this topic. A technically sound post with the proper keyword may be attractive to the bots and algorithms that decide where you fall on the page, but if the content is not interesting nobody will stick around to read it.
Make it count
There is no set rule, but most experts agree that blog articles should be a minimum of 600 words and if possible 1,000. Search engines tend to favor more in-depth content and as long as the content is interesting and provides value to the readers; posts of 1,500 words or more have shown to be popular with readers. The longer your content the longer a reader will stay engaged and less likely to bounce.
Do your keyword research
Before you start your keyword research, consider the following:
Who is the target audience? As stated above, it is important to understand who your customers or prospects are and what they are visiting your site for.
What are the goals of your content? Set realistic goals for your keyword research. If you are writing all your content in house and are working with a limited budget, you may want to avoid the words that big companies can afford and focus on words that can bring in meaningful traffic
If you have an idea of what clients or prospects are searching for in your market, that can help shape your writing. There are a number of free and paid tools on the web to help you research keywords. One tool we like is the free Keywords Everywhere browser plug-in available for Chrome and Firefox. This add-on allows you to view monthly search volume, cost per click and competition data for your list of keywords. You can copy keywords directly from Excel and download them as an Excel, CSV or PDF file. Select any set of words on any website and right click to get the keyword data for the selected words. Also, you are able to view keyword search volume, cost per click and competition data.
Search volume: This is an average of the total searches that people have performed for this keyword per month over the last 12 months. A search volume of 1,000 means that people have searched for this keyword an average of 1,000 times every month for the last 12 months.
CPC: The cost per click (CPC) is the amount that advertisers are paying for a single click for this keyword in Google adwords.
Competition: The competition is a gauge of the number of advertisers that are running ads on Google adwords for this specific keyword. The number goes from 0 to 1, with lower values signifying fewer advertisers and higher values signifying more advertisers.
You don't need to be an expert writer to make a blog work for your website. Blog writing is a skill that requires practice and a willingness to put in the work. By knowing your audience, what they would find interesting and utilizing basic keyword strategies, you can get started and then monitor and modify over time toward meeting your goals.