Do You Do Social?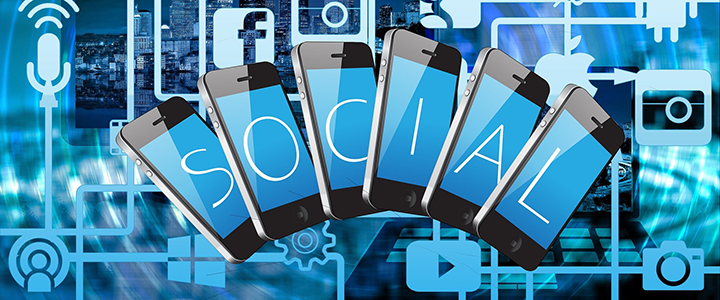 We hear the question a lot: "Do you do social?" I always ask more questions to find out what the real question is because "social" means many things and different things to different people. Additional context is needed to answer the question correctly.
Under the social umbrella, there are many different functions and not all of them would be considered social media marketing. Most of the time, there are different team members with different skillsets that would manage one task or another. Very seldomly multiple or all. ­
Here is a list of social pillars organized by goals:
Goal: Organize social functions and goals for team alignment and execution
Social Strategy
Analytics & Reporting
Goal: Build awareness, nurture relationships and be responsive
Social Editorial Schedule Planning
Social Copywriting
Social Listening
Social Posting or Publishing
Goal: Drives Traffic to Website
Social Advertising/Paid Social
Social Retargeting
Social Strategy
A big-picture view of social strategy is to identify goals (awareness, driving traffic, etc.), define success measurement key performance indicators (KPIs), and let past performance KPIs inform future decisions on content and social platforms used. A social strategist would likely inform someone in charge of the social editorial schedule of what content drives the most engagement, what social platform the content is a best fit for and what days/times are best to post.
Analytics & Reporting
Looking at the analytics at the post level for each social platform you have a presence on for both published posts, sponsored posts and social ads at least monthly is important. Putting into report format is fine, but also adding some insights that could be used would be helpful to fuel the social strategy. If the person responsible for pulling analytics from each social platform isn't also a business analyst who can gleam insights from the data, then the raw metrics are likely reported to the social strategists who will analyze the data to gleam insights that light the way for future social campaigns.
Social Editorial Schedule Planning
Just as a newspaper editor assigns articles to staff to write, a social planner takes the insights from the social strategist, breaks those down into tasks and assigns them to staff. If there are topics that see the most engagement, they will assign a topic to a copywriter. They will assign content deadlines, post publishing deadlines, and map those out on a content calendar that all team players have visibility into. That is useful to have a big picture view of all activity when a single team member isn't a part of all tasks.
Social Copywriting
A social copywriter has a special skillset above and beyond writing an article on an assigned topic. A social copy writer is aware of the use of keywords and trending hashtags and will flow those into the content. There is an art to that, so the content doesn't read like there are words artificially flooding the article or post while feeling natural and authentic. The use of keywords is how content is found and served to a social user. Similar to how a web search engine shows results when someone searches for a keyword or keyword phrase to find content on the web, a social platform, by the use of algorithms, is designed to show the social user more content like the content they engaged with.
Social Listening
Social listening is when someone, usually a community manager, reviews social posts that mention or tag their brand, comments on posts published by the brand, retweets, follows, likes and shares. This is best/easier done with a social listening platform versus searching on the socials themselves, which isn't very scalable if there is a lot of activity to review. The goals are to engage with the social community, stay on top of any pressing issues and respond quickly when/if it's appropriate. The community manager or staff person that takes on this role is likely client/customer facing and likely on the customer success/support team.
Social Posting & Publishing
This is a role/task that takes the content from the copywriting and creates a blog post in the blog content management system (CMS). This role is for someone who is comfortable editing web images, formatting web content, using blog CMS active plugins and publishing to the web.
Social Advertising/Paid Social
Advertising on a social platform can be done programmatically or directly inside an ad account in a single social platform. This entails having an image or images created for the ad(s) that catch a social user's attention and a bit of copywriting that surrounds the ad that does most of the work. Brands can also boost or sponsor a post to reach more than their followers. B2B marketers use social advertising in LinkedIn the most, whereas B2C marketers will use Facebook, Instagram and TikTok.
Social Retargeting
Social retargeting is another form of social advertising but is different in how it's executed. Instead of placing an ad and serving to a selected audience, retargeting involves placing a pixel on a brand's website, and when visitors come to the site, the pixel fires and identifies the visitor's presence on Facebook/Instagram and will serve an ad impression to the visitor in their social feed. This is commonly used for ecommerce marketers who sell directly on their website to stay in front of customers.
Whew! That was a lot to unpack and read, so pat yourself on the back. When it comes to social, we do a lot of Social Advertising/Paid Social, especially for our Multichannel Direct programs. We can also help our clients with social retargeting, but usually only when their website has a higher number of unique monthly website visitors. Our clients' internal teams typically are tasked to fulfill the other social roles. If you have any questions about social or how we can help, let's talk.