5 Marketing Strategies to Recession-Proof Your Business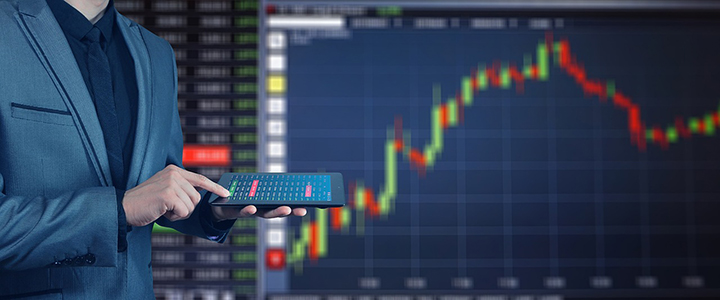 On March 7, 2023, Fed Chair Jerome Powell told Capitol Hill that interest rates were "probably going to go higher than previously anticipated." The goal is to get inflation under control after previous interest rate hikes have not done enough to curb the increasing prices of goods and services. Consumers are spending, but where and how much is what will impact marketers the most. If consumers are spending way more for groceries and gas, larger purchases such as a new vehicle or a home remodeling project might get postponed.
A recession is a challenging time for businesses of all sizes. It can be tough to generate revenue and maintain a steady stream of customers. However, there are several strategies that businesses can use to increase sales during a recession. In this post, we will explore these strategies and offer practical advice on how to implement them.
Invest in Digital Multichannel Direct Marketing
Digital direct marketing can be an effective way to reach new customers quickly and increase sales. Modeling a prospect audience with a high propensity to purchase from you and target them in multiple digital channels and being able to measure direct attribution is key. This is a different tactic than traditional digital marketing where you can't match a household that may have been served a digital impression to your customer/conversion file. Multichannel Direct is our secret sauce.
Expand Your Service Offering
One of the best ways to increase sales during a recession is to expand your service offering. If you currently offer only one type of service, consider adding related services that complement your existing offerings. For example, if you are a plumbing company, you could also offer water heater repair or installation, bathroom remodeling or kitchen sink installation. By offering a wider range of services, you can attract new customers who may have different needs and increase your revenue streams.
Focus on Customer Retention
It is essential to put as much focus on retaining your existing customers as you do for acquiring new customers, especially during a recession. We help our clients reach consumers on both sides of the customer journey, acquisition and retention. To retain your customers, offer them excellent service and value, and make sure you address any concerns or issues they may have promptly. Consider implementing a loyalty and/or referral marketing program which are both great ways to increase customer retention. By building a strong relationship with your customers, you can increase their lifetime value and generate more revenue from them over time.
Offer Financing Options
One of the biggest barriers to sales during a recession is for higher price point purchases that aren't immediately necessary. Many consumers are hesitant to spend money on anything that they can do without in the short term. Offering financing options can help overcome this barrier and make your services more accessible to a broader range of customers. Consider partnering with a financing company or offering in-house financing options to help customers pay for your services over time. This can also help you increase your sales by making your services more affordable and accessible.
Partner With Other Businesses
Partnering with other businesses can help businesses reach new customers and increase sales. For example, a plumbing business can partner with a hardware store to offer discounts or promotions to customers who purchase their services. This can help both businesses increase sales and reach new customers.
A recession can be a challenging time for businesses, but with the right strategies, it is possible to increase sales. By offering promotions and discounts, focusing on customer service, investing in digital marketing, expanding services, partnering with other businesses, leveraging referrals and reviews, and offering financing options, home services businesses can attract new customers and increase sales even during tough economic times. If you need a trusted partner to help your business through these challenging times, let's talk.