Email Marketing 101: design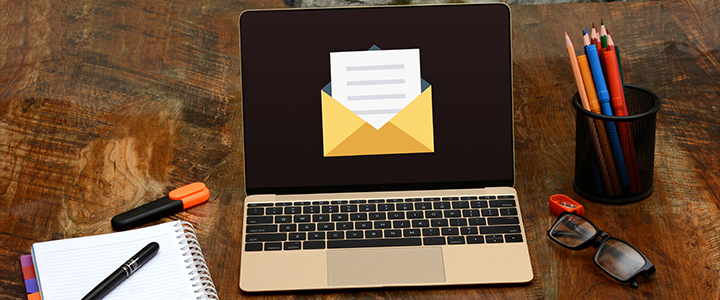 Let's get technical here, people!
When it comes to email width, the current standard of email sizes range from roughly 550 pixels to a whopping 800 pixels wide. However, the sweet spot for email size is 600 pixels wide. This gives us a good balance of space to work with and a safe width to not conflict with the menus, sidebars and banner ads taking up valuable screen real estate in webmail clients – like Live, Gmail and Yahoo – while also conforming to the various constraints of desktop email platforms like Outlook and Apple Mail.
When it comes to image-to-text ratio, aim for a 70% text to 30% graphic ratio. While many email marketers can get away with all-image emails, keeping important messaging as HTML text will prevent email clients from hiding important content if they automatically turn images off. Also, when using images, always, always, always utilize alt-text to display copy for when images are hidden. Additionally, with CSS, we can actually style our alt-text copy to display in a manner that adds a little more visual oomph for when the email clients hide images automatically.
Background images are possible in email design, but they are notoriously tricky to use and can be very unreliable. If your email design absolutely needs a background image, using the bulletproof background image online setup tool is invaluable.
Calls to action, potentially the most important element of an email, should be used throughout your content and applied to images, text and bulletproof buttons. Bulletproof buttons utilize HTML and CSS to create a visual of a clickable button, without the use of images – this is key if images are blocked in the email client (e.g., Outlook, Gmail, Yahoo! and others), as a bulletproof button will still display properly. Additionally, if using multiples of the same link throughout your email, assign each link a different alias name to separate their reporting results in your email platform.
Related post: Email Marketing 101: strategy