Vanity URLs and Their Role in Marketing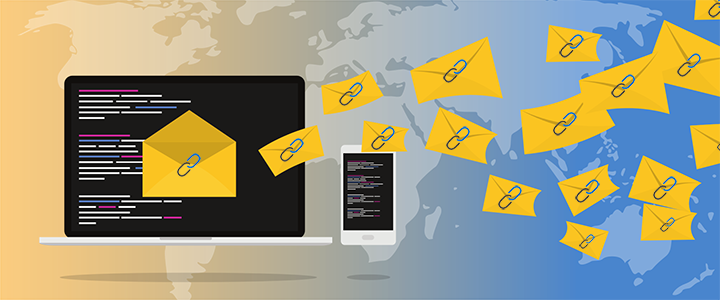 Your direct mail or print collateral will outline ways that your customers can act on an offer or learn more. When driving eyes from a physical print piece to somewhere online, it's recommended to have both a URL printed on the piece that people can type into a browser to learn more and a QR code that people can scan and go directly to the page you are driving traffic to. If you have a call center, you can of course also include a call-in number.
The goal is to help people get where you want them to go with the least room for human error. Lately, analytics tell us that QR codes are outperforming direct landing page traffic, illustrating that more people are scanning QR codes than typing a URL into a browser. Though that trend will continue, we still recommend having many ways to act on an offer because not all people engage with a brand in the same way.
URL 101
URLs consist of a domain and a path.
Example: https://infinitydirect.com/work
Where the domain is "infinitydirect.com"
And the path is "/work"
The deeper you go into a website, the longer the path may become. If you're driving eyes to a page deep in your website, you may need to think twice about including the entire URL on a print piece. Why? Because no one wants to have to key in a long URL. Chances are, it will be keyed in wrong, and eyes will arrive on a 404 error page or be redirected to your home page where the tracking, attribution and lead sourcing would be lost and the customer will be frustrated. Not the best customer experience.
This is also an issue when using digital ads to drive traffic. You can have the longer URL behind the ad's click-through path, but if people aren't ready to click at the time the ad is served, you want a catchy and easy-to-remember URL on the ad's creative. Then when people are ready to engage, they remember it and can type it in and get where they need to go.
What is the solution to a URL that is too long or hard to remember? A vanity URL!
A vanity URL is a short and easy-to-remember URL that redirects immediately to a specified web page when entered in a browser. Do you remember when marketers used to try to get their 1-800 numbers to spell something easy to remember? This is the digital equivalent to that.
Vanity URLs are not only easy to remember, but they're also a great way to track attribution for campaigns, in addition to appending your website's analytics program codes to the end of your URL.
Here are a few ways to create a vanity URL:
If the URL you want is a completely different domain than your website's domain, you can register an available domain with your registrar and redirect it to the web page you wish to drive traffic to. Example: referrenewal.com redirects to https://www.renewalbyandersen.com/forms/referrer-schedule-a-consultation.
You can create an easy-to-remember version of a URL on your website. Example: yourbusiness.com/dream/ is automatically redirected to https://www.yourbusiness.com/mattresses/king/tempurpedic/buy/.
You can buy a license for a URL service like bit.ly that will let you create a shortened URL. Bit.ly became a popular short link generator when Twitter had such a small character count that it was almost impossible to tweet something that made sense AND had a link. Today, Bit.ly has added feature functionality that is affordable and easy to use without help from your web team. You can create a bit.ly shortened url with customization or create a short URL with a custom domain.
If you're using a marketing automation or landing page application, then you're probably already hosting landing pages on a subdomain of your domain. If you are, you can create a landing page with a shortened name and use that URL on your print pieces. This wouldn't be a vanity URL per se, but a way to keep the URL short enough to be used on a print piece.
If your next direct mail campaign is driving traffic to a longer URL than should be printed on your brochure, postcard or direct mail piece, let's talk.