Top 40 Email Subject Line Emojis for B2C Marketers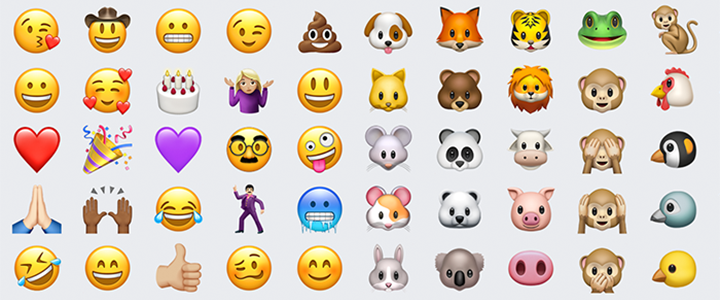 Emojis have become increasingly popular in email subject lines to add visual interest in a crowded inbox to increase open rates. Unfortunately, not all email service providers (ESPs) sending marketing emails or devices/email clients receiving emails support them. But there are some emojis that have consistent support across most email clients and devices giving you confidence that the majority of your email recipients will see what you want them to see.
Here are the top 40 emojis that have consistent support in email subject lines:
😊 (smiling face with smiling eyes)
❤️ (red heart)
🎉 (party popper)
📢 (loudspeaker)
🎁 (wrapped gift)
✉️ (envelope)
📅 (calendar)
🔥 (fire)
🌟 (glowing star)
🙌 (raising hands)
🎧 (headphone)
📖 (book)
🚀 (rocket)
🎬 (clapper board)
💰 (money bag)
🎨 (artist palette)
🎵 (musical note)
🌺 (hibiscus)
🍕 (pizza)
🍺 (beer mug)
🚴 (bicyclist)
🎮 (video game controller)
📷 (camera)
🌞 (sun with face)
🎈 (balloon)
🌈 (rainbow)
🐶 (dog face)
🐱 (cat face)
🎊 (confetti ball)
📦 (package)
📈 (chart increasing)
💡 (light bulb)
🌸 (cherry blossom)
🍁 (maple leaf)
🎃 (jack-o-lantern)
🎄 (Christmas tree)
🎓 (graduation cap)
🎥 (movie camera)
💼 (briefcase)
✅ (check mark)
These emojis are generally safe to use in subject lines and are likely to be displayed correctly across various email clients and devices. However, it's important to keep in mind that some email clients may still have issues displaying emojis, so it's always a good idea to test your subject line on multiple devices and email clients before sending it out to a larger audience.
It's easy to test using a tool like Litmus or Email on Acid. When you send a test email to your account's email seed address, the resulting report will show you what subject lines look like for each desktop, mobile and webmail email client in use today.
It is especially important to test in a tool like Litmus or Email on Acid. Sometimes if characters aren't encoded correctly, you'll see many nonsense characters instead of the emoji-like icon you desired.
If you're a B2B marketer where you have a larger percentage of your recipients using desktop email clients like Outlook, you may still want to take the longer route and Base64 encode emoji-like characters into subject lines, especially if you want to use an emoji that doesn't have as consistent support as the top-40 list above.
We highly encourage the use of emojis in subject lines as it does help differentiate your emails from all others when doing a visual scan of the inbox before opening anything. Consistent use of a particular emoji can help your subscribers locate your emails first, as the emoji + your from name become a recognizable extension of your brand. If you have BIMI then the stars will align and make you the ULTIMATE email rock star. Happy sending!