The Q4 Email Curse is Right Around the Corner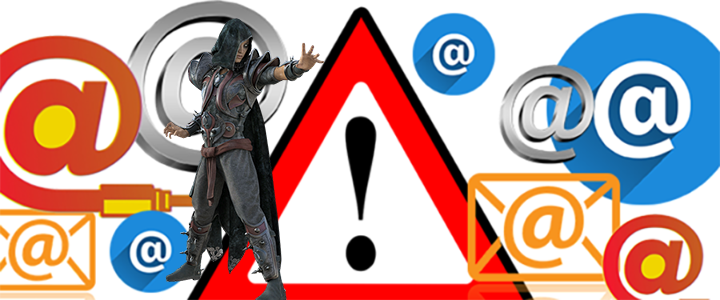 In email deliverability and engagement-land, there is a curse that happens in Q4—and this year it will be even a bit more scary than usual…
What I call the Q4 curse is a negative trend for email open rates, click through rates, and bounce rates. It happens every year but is particularly worse approaching an election year. This is backed by data.
Here are email benchmarks from a study I conducted using millions of emails during the last election year:
Q4 Delivery Benchmarks – Non-Election Year
Delivery Rate 97.85%
Bounce Rate 2.15%
Invalid Rate 0.28%
Opt Out Rate 0.04%
Click Through Rate 15.84%
Open Rate 34.90%
Q4 Delivery Benchmarks – Election Year
Delivery Rate 96.91%
Bounce Rate 2.85%
Invalid Rate 0.46%
Opt Out Rate 0.04%
Click Through Rate 18.08%
Open Rate 27.26%
What's the difference?
Delivery Rates Decreased by 0.94% – Not so bad
Bounce Rates Increased by 0.7% – Not so bad
Invalid Rates Increased by 0.18% – Not great but not horrible
Opt Out Rates Stayed the Same – Sweet!
Click Rates Increased 2.24% – Wow this is actually good
Open Rates Decreased by 7.64% – Ouch!
All election years are important, but this year I think we all can agree that things are a bit more heated. Combined with the COVID-19 pandemic as well as social injustice issues, this means ISPs see an exceptionally high volume of emails hitting their servers, possibly the highest it's ever been.
This means:
ISPs are flooded with an even higher volume than usual
ISPs tighten inbox algorithms more in Q4 because of volume
Increasing security protocols for email server filters factor in if sender uses authentication with systems sending email on behalf of their domain
Because of this, there is a HUGE amount of competition for your eyes in the inbox. ISPs have no choice but to filter on presence of email authentication, engagement metrics (opens/clicks) of your past campaigns, list hygiene, complaints and if your domain or IP address of your ESP is on a blacklist.
These challenges are not confined to years with an election. For example, I conducted a study during a non-election year using millions of email records and email metrics, and I found:
12.6% of all lists on average are made up of invalid/undeliverable email addresses. This is a list hygiene issue.
72.6% of the subscribers haven't engaged (opened/clicked) with any email in 6 months or more. This is an engagement issue.
58.6% of the subscribers haven't engaged with any email in 1 year or more. This is a staggering, jaw-dropping engagement issue. Over half!
What does this mean for you?
Q4 negatively impacts delivery rates a bit, but not too badly
Q4 primarily impacts engagement rates as email senders compete with more volume to get the recipient's attention
What CAN you do about it?
Make sure you have in place all forms of authentication possible, giving your ESP the digital permission to send on behalf of your domain.
Make sure your email lists have been run though a list validation tool like BriteVerify or Neverbounce to verify that email addresses are still valid.
Do a deep dive and find out what email addresses haven't opened or clicked through on any emails from you in over 6 months and suppress them from all emails sent in Q4. If you see open rates dropping despite your efforts, you could suppress anyone who hasn't engaged in 3 months or more.
This suggestion doesn't make me popular with marketers at first because the mindset is to send more, but it works against you to ignore this reality and leaves you in a much deeper hole from an inbox placement perspective.