Keep Calm and Win Back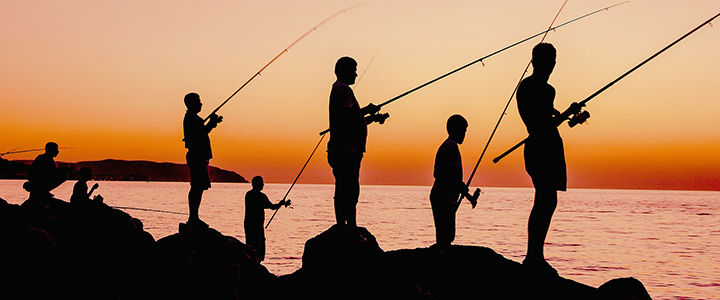 Assuming you took the opportunity to spring clean your email database in Q2, then Q3 is the time to win back non-engaged subscribers. Why? Because subscriber engagement in Q3 has influence and impact on how ISPs route your emails to the same target in Q4. This is due to inbox algorithms changing to manage higher email volumes hitting ISP servers for the holidays. Sending email in Q4 to non-engaged subscribers will decrease your chances of reaching inboxes, but also negatively impact your deliverability as a whole beyond Q4. An ounce of prevention is worth a ton of deliverability cure.
What is the biggest hurdle to a win-back campaign in Q3? Trying to engage with an audience during the summer when subscribers' eyes aren't as focused on their inbox. August has higher engagement rates than June/July and is a better time to deploy a win-back drip campaign. Just be sure your email and the landing page you're driving traffic to is mobile first design as recipients are still mainly using mobile reading environments to consume email this time of year.
Regarding engagement as a whole, I conducted a study using millions of email records and campaign metrics, and found:
12.6% of all lists on average are made up of invalid/undeliverable email addresses. This is a list hygiene issue.
72.6% of the subscribers haven't engaged (opened/clicked) with any email in six months or more. This is an engagement issue.
58.6% of the subscribers haven't engaged with any email in one year or more. This is a staggering, jaw-dropping engagement issue. Over half!
Those are compelling numbers to prompt action in Q3. What does it mean to win back a lapsed subscriber? It means to get their attention and entice them to take an action to raise their hand and let you know they're still listening. We recommend a drip series with three email touchpoints where if a recipient opens or clicks, they are considered a responder and get removed from receiving other emails in the series.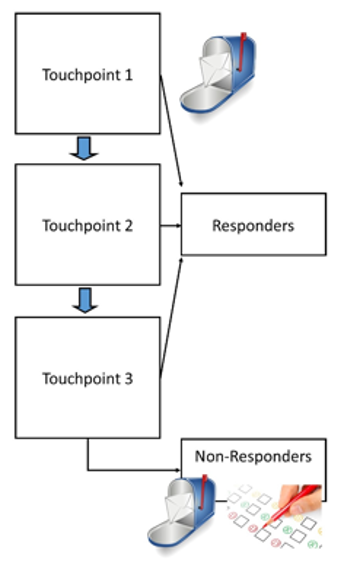 Win-back emails can come in many forms. Many marketers deploy a "We miss you" or "Are you still there?" type message, but some marketers add a compelling offer which does increase engagement. If you do use a compelling offer, be sure that the offer has a higher perceived value than other offers the recipient receives.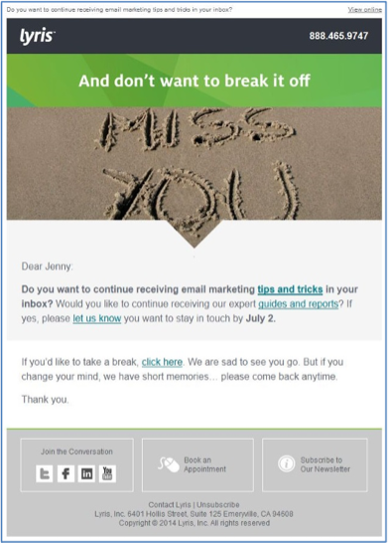 Once the drip campaign series has reached out with all three emails, any non-responders should be suppressed from receiving emails moving forward. Many marketers hold onto email dead weight too long, which introduces the possibility of human error where marketers inadvertently reach out to old lists when trying to send an email to the most possible recipients.
If your team needs help with crafting a win-back campaign series of emails, let's talk. Our team of email experts is ready to set you up for success in Q4.