Best Postcard Formats for Marketing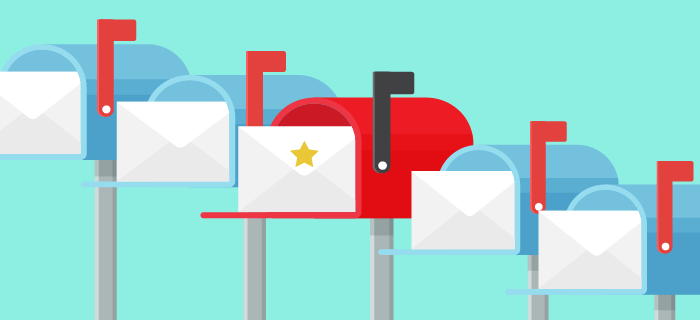 Postcards are a fast and cost-effective way to get your marketing message in front of your customers and prospects. From copy and design to print, a postcard can get in mailboxes quickly without additional steps required for more complex self-mailers or envelope packages. Postcards deliver an immediate message since there is no envelope or mail piece to tear open to reveal the important message.
Here is a list of the best postcards for marketing. Consider using these formats when planning your next direct marketing campaign or postcard direct mail effort. These formats are optimal for both digital and conventional printing and will fit well with most common sheet and paper roll sizes.
6″ x 11″
6″ x 9″
5″ x 7″
4″ x 6″
Postcards for marketing can be placed into three categories: large, standard and small. Let's go over some of the benefits for these popular formats.
Large Postcards
Large or jumbo postcards offer a huge amount of marketing space without having to pay a premium for postage. A 6″ x 11″ postcard is the largest postcard that will fit in standard mailboxes without needing to be folded. This large format allows for maximum exposure. Consider using this format for retail, including coupon offers, announcements or grand openings. Utilizing bright and bold colors or photographic images can translate well with this format. When a consumer stacks up the mail in their box, a larger 6″ x 11″ or 6″ x 9″ postcard will undoubtedly stand out.
Standard Postcard
A standard postcard falls somewhere between the large and small. A 5″ x 7″ postcard is a common size that is an economical solution for a marketing postcard that may not require as much real estate or has a tighter budget than a large postcard. This standard size can still be used for promotional marketing, but it also can be a great size for appointment reminders, coupon offers or used in a series of direct mail promotions or as a follow-up to an email. If your brand has recognition and your audience is familiar with your marketing messages a 5″ x 7″ standard postcard is a great way to have multiple touchpoints and regular contact with your customers.
Small Postcard
Utilizing a small postcard, or what many people might consider the traditional postcard, has the added benefit of qualifying for a first-class postcard rate of 35 cents, which provides savings over regular first-class mail of 50 cents. To qualify for the first-class postage rate, the card must be:
Rectangular
Minimum 3-1/2″ high x 5″ long
Maximum 4-1/4″ high x 6″ long
A 4″ x 6″ postcard is a common size to take advantage of this savings while utilizing the benefits of first class, such as mail forwarding and return mail. A small postcard can be used for sending bills, account notification and other marketing mail which includes personalized, but not sensitive, information. As marketing postcards are becoming larger in the mailbox, a smaller postcard may stand out for being different in the stack of mail coming out of the mailbox.
Determining the best postcard format for marketing depends on the messaging, design and goals of the mailing. Hopefully this summary will guide your decisions as you consider your next direct mail marketing campaign.
Other helpful tips from the USPS:
Make sure your mail piece meets the minimum thickness requirement. Thin, flimsy pieces tend to get caught in mail processing equipment. If your mail piece gets damaged in the equipment, then your message doesn't reach your customers.
What is high? What is long? Length is the side parallel to the address. Height is the side that is perpendicular to the length.