Corporate Gift Giving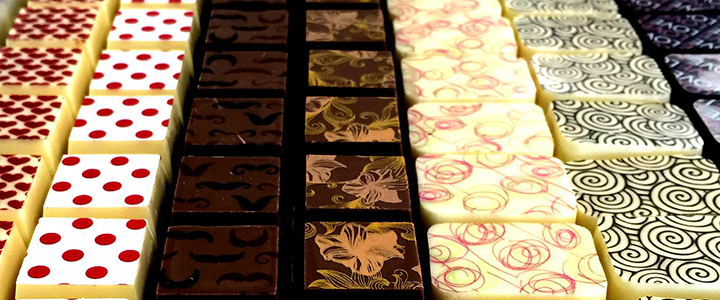 The holiday season is well upon us. Finding the perfect present for a spouse, parent or child can be stressful enough, so when it comes to sourcing a suitable gift for a business relationship, we all understand how difficult that can be. As a marketing agency, we know all too well the pressure to deliver a creative, memorable gift that will appropriately show our gratitude to our clients. Over the years, our team has dedicated countless hours to researching, planning and executing holiday gifts for our clients. As you think about how to recognize the business or personal relationships this holiday season or throughout the year, let us share a few categories we consider timeless winners.
Food and beverage
Yes, there are tons of holiday treats sitting in break rooms as you read this. Nobody is complaining, but the memory of those treats will be gone just as the last quarter cut of the last piece of fudge disappears. Setting up an event or outing with a food and/or beverage focus will be something customers will look forward to and allow them to take away a positive memory. Setting up a holiday luncheon at a restaurant is nice for smaller groups, but if you can arrange time at your clients' office it could be even better. Look for a local vendor that can arrange catering of pastries, a pancake bar or an epic charcuterie board to show the love this holiday season. Another idea to consider any time of year would be to bring take-and-bake pizzas to an office at the end of a workday. You will surely make your client a dinner hero when they show up at home with pizza.
Delivering bottles of wine or a craft beer basket isn't appropriate for every office. But nobody should feel left out if a beverage cart were to be made available. Carts can serve up hot beverages like cocoa, espresso and coffee, or craft sodas can be set up and served quickly to a large number of thirsty clients. A beverage cart creates a warm environment, much like a coffee shop, to chat informally and interact more as friends than business associates. Ice cream treats are another great option for a cart situation, but maybe not for Minnesota in December.
Sustainable and useful
An experience is not going to work for all situations. For many companies, sending an item through the mail is more manageable and realistic. If sending a physical gift, consider the longevity and usefulness of that gift, because nobody wants to receive a gift that isn't beneficial. Items to consider are those that would help a person be more organized, efficient or easily integrated into their routine.
An item like a travel mug can serve a universal audience. Subtle branding will remind the recipient of the source of the mug, but obnoxious branding will relegate such a cup to the back of the cupboard. Beyond coffee mugs, glass or metal cups, portable wine glasses, or Tervis-style cups can provide an opportunity to keep your brand front of mind and also a chance for a creative message, when appropriate. Plus, you know they will not be thrown away and will have a long life.
Applying a more personal approach to a client gift can be a challenge, but a general rule of thumb would be that if you think you, a friend or co-worker could benefit from the gift, it should be good. If you don't see yourself or others using the gift, it might be worth reconsidering.
Clever and cool
Probably the hardest and most fun approach is to come up with a unique idea that will not only be useful but will give the recipient a giggle or ahhh moment. Spotting a trend early can put you in a position to really stand out. A few years ago, we designed a custom "ugly holiday sweater" with Freaker USA and it was a huge success. The company was still young, and not a lot of people had experienced their products. The gift stood out, and it also had the benefit of being sustainable and useful. Want one? Let us know, and we'll see if we can dig up a sample.
We've home-brewed root beer, designed a desktop zen garden and created other items that are just plain fun. This category definitely requires more thought and planning, but it is an opportunity to showcase your brand's creativity and personality.