Mining Your Warranty First-Party Data Into Brand Champions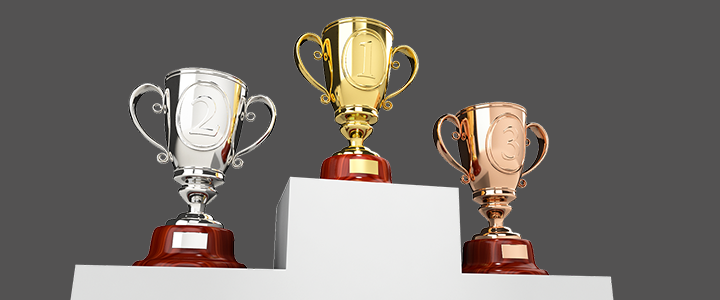 For some brands, the customer journey may be a short path. For others it could be a long road. Defining what the journey looks like for your brand from the customers' perspective is key to understanding what and when your touchpoints should be to nurture them into brand champions. Mapping the journey(s) will provide insight into defining a communication plan.
First-party data gives you the resources to understand your brand's customer journey. Of all possible first-party data, a warranty file is an excellent place to start as it holds a wealth of knowledge. You can begin by:
Getting To Know The Customer
Warranty registration provides a wealth of data to use as foundation to better understand buying frequency, product category preference, product migration, next likely purchase, demographics and lifetime value. We recommend categorizing customers further based on recency frequency model (RFM) principles and life-stage events to build a communication strategy based on where they are in the customer lifecycle. Goal: Move more customers from new buyer to repeat buyer to brand champions.
Purchase Trends
Analyze and report repurchasing trends by product category and region
Develop Basic Customer Categories:

New –

First-time warrantied owner
May or may not be first purchase in the brand category
May have owned a used or competitors' product

Repeat Customer –

2 purchases in the warranty database
Brand Champion –

4+ products in warranty database
Customer Profiling
Use third-party data appends to understand more about your customers

Demographic – age, income, gender, marital status, Prism coding, etc.
Length of residence – new mover vs. established
Geography – distance to store and customer ZIP-level clustering
Putting Yourself In Their Shoes
Successful brands are flipping their focus from Lifetime Value (LTV) of the customer to the brand to the value of the brand to the customer. Providing brand value is a key component in developing brand champions.  Once you've defined who your customers are and segmented them into categories, identify what will be the most useful to them over the course of their journey. Remain top of mind by providing relevant lifestyle and product usage content along with or in place of promoting their next purchase. Map out what, when and how you would want to receive communications.
Curating Content
You've laid foundation in steps #1 and #2 to understand more about your customers and what would be valuable to them. The next step is to develop a content library to be used in communications during the journey. Content can be used in multiple customer segments during the mapping process and in all channels.
Examples:
Usage tips
Maintenance and product care
Social channels to promote customer tips and videos to grow engagement
Share customer testimonials
New and current product highlights
Next likely purchase by category
Mapping The Journey
Every journey needs a starting point even if we don't know where we'll end up. Map out the initial steps of talking to customers in each phase of their journey over the next 12 months. This will include new customers and old ones and will require some learning along the way. Creating a marketing matrix for each communication and customer segment will provide you with the content, personalization, message and timing.
Communications
Shortly after registered purchase –

Welcome to the Family –Tailor messaging for each category.

New – Welcome to the Family! You're going to love your new …
Repeat Buyer  – We're excited to see you've purchased again …
Loyal – We really appreciate your loyalty to the brand …
Create an online portal for customers to confirm warranty information and capture more data

Rating of buying experience

Other products interested in or own
Yearly communications to all owners –

Content based on time of year. Pre-season, in-season, post-season

E-newsletter. Dynamic content for each category, product and region or state
Targeted repurchase based on last purchase date

New – XX month average repurchase

Begin marketing at XX months since last purchase

Repeat Buyer – XX month average repurchase

Begin marketing at 16 months

Loyal – XX to XX month average repurchase

Begin marketing at XX months
Customer Referrals

Provide incentives to have customers refer their friends

92% of consumers trust referrals from people they know. – Nielson
Brand sales events in local markets

Invite dealers/distributors/franchisees to market to existing customer base

Promote seasonal sales event
Testing, Measuring And Changing Course
As with all things in your marketing strategy, include analytics to track and measure your efforts to allow for ongoing optimization and improvement. Track data to see what effect your communication process has on customers.
Measure RFM lift and attrition between customer segments
Test offers – Cash off, rebates, low/no APR rate, extended warranty, exclusive offers, no offers
Not all offers work with all customers; segment offers and track incremental value change
Develop a LTV model to compare to campaign metrics
Nurturing customers along their journey with your brand with the intention of converting them into brand champions is an art and science. We help our clients connect with their customers on both sides of the customer journey, acquisition and retention, every day. If you have a warranty file and you're ready to mine it into gold, let's talk.
Not yet convinced to begin? Here are some brand champion stats to consider:
Companies that prioritize the customer experience generate 60% higher profits than their competitors. – Kapow
A commitment to customer experience results in up to 25% more customer retention than sales and marketing initiatives. – Bizsum
80% of companies' marketing budgets are spent on acquiring shoppers; however, for every 1% of shoppers who become repeat customers, a company's revenue will increase by about 10%. – Adobe
68% of customers leave because they perceive you are indifferent to them. – Kapow
Contributing Author:
Brent Bjorlin
Director, Client Strategy