Top 5 Tips for Hiring Your Next Marketing Resource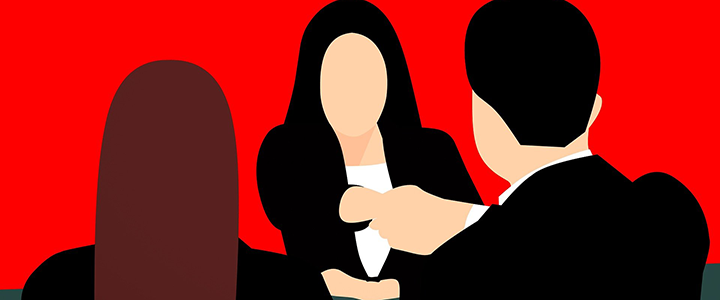 Are you looking to hire a new resource for your marketing department? Here are the top five tips that will help make your big decision a little bit easier.
Making the decision to hire an outside agency to help with your marketing efforts is an exciting venture that shouldn't be taken lightly. It also should come down to more than just which company is the cheapest or can get the job done the fastest. Choosing the right agency requires research. First, study your company to identify where you want to be and what you need to get there. Then, explore the details about each agency you're considering. Finally, compile the data you've found in order to feel confident in your decision. Handing over a portion, or even all of, your marketing efforts to an outside source requires trust and due diligence. By following the steps below, you'll be able to ensure that you're choosing a marketing company that will suit your company's needs and align with your company's goals and values.
1 – Identify Your Goals
Before you can start to ask questions about how to market your company, you first need to know where you want your company to be in the future. It will be difficult for your company and its hired resource to develop marketing plans without clear goals.
Your company's marketing plans will likely be different based upon what your company's goals are. For example, a company with the goal of doubling their client list within five years might have a different client outreach plan vs. a company with the main goal of gaining 15% more market share in the next year. A third-party agency will be able to help your company use the right tools based on the goals that you and your team have set.
2 – Determine What Your Company Needs
Which aspect of your marketing department is falling short? Do you need a new website design or are you looking to improve your SEO? Do you need an entirely new marketing plan, or a full marketing department takeover?
Knowing what you need from a marketing agency before shopping around is just as important as knowing your overall company goals. These two things go hand in hand; once you have determined your marketing goals, you will begin to develop a vision of what it's going to take to get you there. The better you understand your marketing department and the areas that it needs help in, the more success you'll have when partnering with a marketing agency.
Coming prepared to marketing meetings with a general understanding of what your company needs is going to make it easier for your team, as well as the agency you're partnering with, to develop a plan for success.
3 – Research, Research, Research!
To find the agency that is the right fit, it's important to research each potential agency. Has the agency been under any scrutiny recently? Look into recent marketing headlines in your area. What other companies has the agency worked with? Ask to see samples of work that they have done. How does the agency conduct marketing efforts for their own company? Look at the agency's various social media platforms. Are they keeping their own content up to date?
It's important to keep in mind that marketing is a forever changing and volatile industry. A marketing firm that was at the top of the charts two years ago might be consistently underperforming in recent months. Good research should highlight any problems and help narrow your search results.
The more research that you do on potential agencies, the more clarity you will have on what they can bring to the table. Being able to look at and compare a well-rounded picture of each agency will aid in decision-making.
4 – Utilize Recommendations and Reviews
Do you know leaders at other companies that recently hired a new marketing resource? Have you thoroughly surfed the web for any negative reviews?
Word-of-mouth recommendations from colleagues and company reviews from trusted sources can be a great way to obtain information. Sometimes this information could be things that the agency might not want you to know about. If a recent client was unhappy with the way that the agency performed, the agency probably isn't going to be broadcasting that on their website. Reading a negative review or speaking with an associate from the unhappy company would give you inside information regarding where the agency is falling short.
On the other hand, you might be able to find out more positive sentiments about the company through word of mouth. For example, maybe the agency offers a special discount that they don't advertise but you heard about through a colleague. Positive reviews and experiences are just as important as the negative ones.
Next time you're speaking with a trusted colleague within your industry, ask about any marketing resources that they've hired in the past. They might have information relevant to your search that you never thought about before.
5 – Look for Shared Personality
Last but not least, choose an agency whose personality aligns well with that of your own company. Personality can include many aspects, but culture and values are two of the most important things to consider.
Everyone within your company knows and lives your values every day. Maybe there's a sign in your building with your values listed or a quarterly review with your team to discuss how each of the values have been displayed. Whatever it is, your employees have adopted your values, and it's important to maintain consistency across any business partners that you take on.
Handing over your brand to a third party requires that they understand your company and everything you do. Ensuring similarities across company cultures will allow for the agency to become your company. The agency should know where you came from and why you do the things you do. They should feel like they can relate to you and will do whatever it takes to market your brand well and meet your company's goals.
Contributing Author:
Grace Pintar
Marketing Coordinator