The Magic Behind High-Performing Lead Generation Programs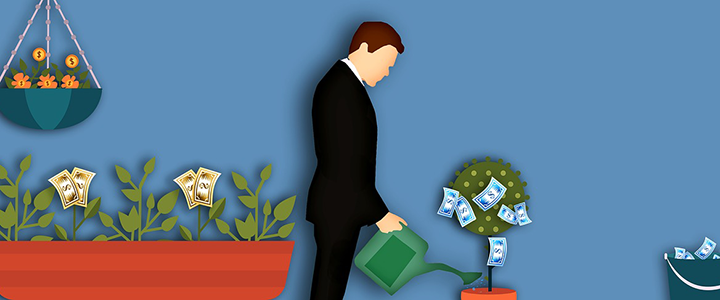 Direct marketing agencies keep their lead/prospect acquisition secret sauce recipe to themselves more closely than a magician guards the how-to method for their disappearing trick … until now!
Infinity Direct's secret sauce for identifying highly qualified prospects ripe for acquisition for our customers has taken 30 years of fine-tuning and modeling. While we would never share the exact recipe, here is a high-level overview of all of the ingredients that go into the recipe for acquisition success.
It all starts with your existing customers.
When building an audience of quality leads, we first review first-party data, which is usually data from a customer database. These are people we know purchased, and the goal is to find more people who share similar attributes of those customers but haven't yet purchased. We do this by first looking at attributes these records have in common, like age range, geolocation, income, etc. Then we hit the road to find leads that look like customers (aka look-alikes). We append the demographics and lifestyle elements to a customer list, and it's grouped to understand the important data about the customers.
For a basic profile, we identify the age, income, geography and lifestyle elements that are shared by their current customers to better market to them. We use the same data source to then find the look-alike prospects in their trade area for future communications.
We pull from a variety of compiled consumer files. Our main data source is Acxiom.
If needed, we also layer in Epsilon, Experian, Infogroup, and Compact data.
A variety of specialty files are available, such as new movers, student lists, weddings.
It saves clients money to send communications to key customer and prospect groups because it's more targeted than average prospecting campaigns using only geo-location or single common attribute. And because it's more targeted, response rates are higher. Then, based on campaign performance, we do a follow-up review of the market penetration that may show additional insights and other areas of opportunity.
A more advanced prospect customer profile will also include additional demographics such as home value, length of residence, presence of children, and/or net worth. Once a campaign has been served, mailed or deployed, the analysis goes deeper from there to response analysis, response models, recency frequency models (RFMs), and segmentation analysis.
Although prospecting, lead generation and lead acquisition begins with your customer file, there is no end to what we do to continually look for insights that find new customers for our customers. That's kind of all we do. If you're interested in finding new customers for your business, let's talk.