The Foolproof Way to Liven Up Subject Lines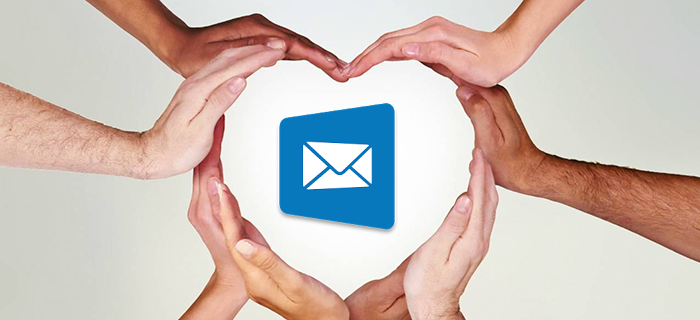 You know those fun emojis you use in text messages on your phone? You can use similar special characters in your subject lines for marketing email sent through your email service provider (ESP), but it needs to be done in a specific way to ensure that they look the same across all email clients like Outlook, Gmail and iOS and that there are no whoopsies like this one:

The following guide will help you make your subject lines pop (or dance or drink or whichever character you choose).
Some newer ESPs have built-in support for pasting special characters in a subject line as long as they are UTF-8 encoded. If your ESP doesn't have built-in support, the only way to ensure that special characters render properly and consistently in all email clients is to Base64 encode the characters to UTF-8. 
To do this, you copy the desired character from a program like Character Map for PCs using a Microsoft operating system, Character Viewer for MAC which is a native application accessible in keyboard preferences, or you can use a UTF-8 character code list.
Then you can craft your subject line. For this exercise, I will create a subject line like this:
Subject line with a triangle▲, smiley?, heart♥ & shamrock♥
Then use a string conversion tool that will encode your subject line into a Base64/UTF-8 string using an encode tool like Coder's Toolbox.  Paste your subject line into the "Input" box. See the image below.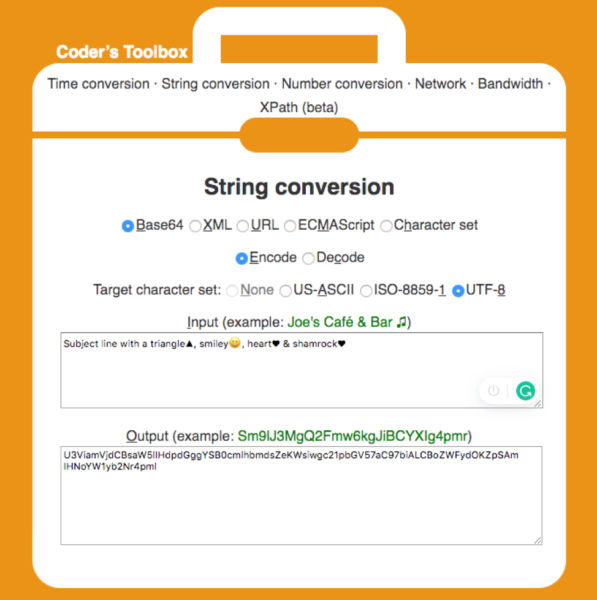 Then you can copy the output string of characters the tool provides you in the "Output" box.
Paste the UTF-8 string into the following where indicated by brackets (but delete the brackets, too):
=?utf-8?b?[string]?=
Therefore:
=?utf-8?b?U3ViamVjdCBsaW5lIHdpdGggYSB0cmlhbmdsZeKWsiwgc21pbGV57aC97biALCBoZWFydOKZpSAmIHNoYW1yb2Nr4pml?=
Copy the entire string into the subject line in your ESP's email subject line and deploy a test. On the receiving end, you will see your desired subject line.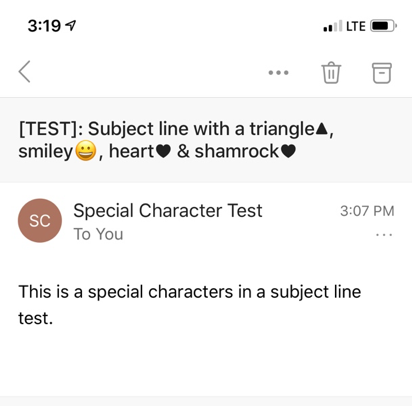 Subject lines with special characters do stand out in inboxes. Let's take a look at my Gmail inbox. If you scan, your eye is immediately drawn to the subject lines with special characters.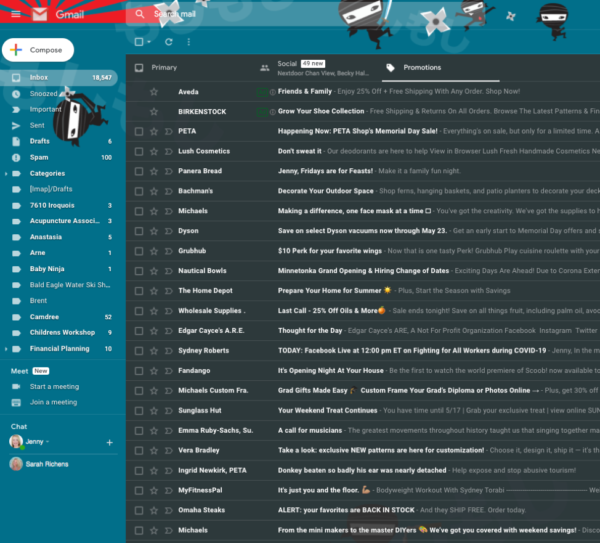 You can see how The Home Depot and Wholesale Supplies stands out the most simply because those special characters are brighter. Always keep Dark Mode in mind when choosing what special characters you want to use in your subject line.
Special characters aren't just for consumer emails either. Think about your work email inbox and how special characters could add a little something something. Give it a try and watch your open rates for key indicators that more recipients are opening your emails with special characters.