Social Distance Networking Tips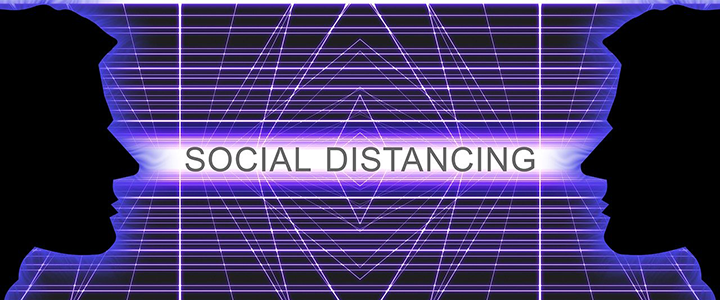 For marketing agency professionals who are working remotely and/or maintaining social distance from co-workers and clients, it is a challenge to maintain relationships that were built on personal networking and face-to-face meetings. Here are a few ways to stay connected during this time of isolation.
Virtual happy hour
Video calls are the new normal for internal meetings, client presentations, distance learning, family game nights and more. Pre-COVID-19, bars and restaurants provided a great environment for collaboration, celebrations and commiseration. Breakfast meetings, power lunches and happy hours don't have to be excluded but can be adapted to the current social distancing directives. A virtual happy hour is a great way to cap off a week (or a day) of work and can provide a chance to relax, laugh and stay connected during separation.
Set up a food delivery or pickup
While restaurants are closed for dine in, most are still offering delivery and takeout orders. Treating a client to lunch is still a great way to show your appreciation and brighten someone's day. Since your client may be working at home, consider asking them for their preferred local restaurant and order a lunch delivery for them. Scheduling lunch to arrive for multiple parties and have a video call/conference with lunch is also a great opportunity to stay in front of clients and prospects and enjoy a little bit of normalcy in difficult times. In addition to lunch, offering to pick up the tab for a family pizza delivery dinner or other meal is a nice way to stay connected and also support local businesses that have been impacted by the pandemic.
Send a care package
If you find you have more time to bake cookies, bread or other homemade goodies, it can be fun to send packages to co-workers or clients. If baking isn't your thing, consider sourcing products from local shops that may be unique to your area and are offering curbside pickup or shipping while retail stores are closed. Shipping wine, beer or spirits is another great option to accompany a virtual happy hour.
Maintaining social distance and working from home requires some more creative networking, but with the technology available and some creative resourcing, you can stay connected with your clients and have some fun doing it.