Converting New Movers Into New Customers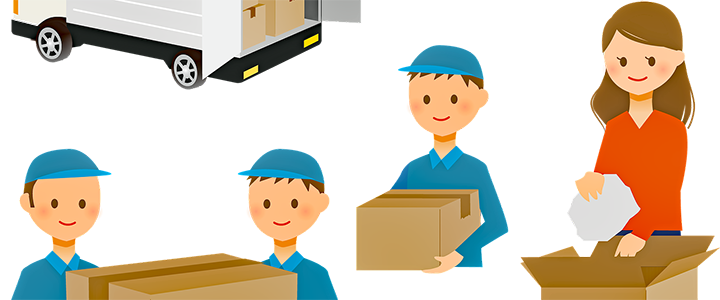 On average, around 10 percent of the U.S. population moves each year, which means around 32-35 million or more Americans will change mailing addresses in 2020. This market of potential new customers is a great opportunity for modern direct marketers to introduce or re-introduce their products and services to a highly receptive and lucrative audience.
Anyone who has moved recently most likely received one of those all-encompassing welcome booklets in the mail, full of offerings from local providers – internet, doggie daycare, auto service shops and the like. It provides an opportunity for local businesses to establish a relationship as residents look to integrate into their new community. Let's explore some more evolved strategies that can shape a more targeted approach and improve the return on your marketing investment during this time of elevated spending.
It starts with data.
Marketers have long understood the significance of reaching new movers because they represent a fresh opportunity to establish a relationship. Any good direct marketing campaign requires good, clean data. To maximize ROI, marketers need to spend the time and effort to source a high-quality list. It is estimated that up to 33 percent of movers fail to report the change with the U.S. Postal Service, so in addition to National Change of Address (NCOA) records, a good data supplier will source records from utility connects and disconnects, deed records and other events that indicate a change of address. If you need help sourcing a list of new movers for your marketing, contact us today.
Take a deeper dive.
Knowing that a household recently changed ownership is enough information to promote services such as TV, internet, garbage service or newspaper delivery, but looking deeper into the available analytics of the home and new residents can afford more opportunities for direct marketing prospecting. A new homeowner may be looking to make immediate improvements to aging features of the home such as windows, siding, decking or other items the previous homeowner may have neglected ahead of selling the home.
Knowing advanced demographics of the new homeowners could provide insight into the best products and services to promote. If children are present in the home, the family may need childcare services, information about community events and so on. If they are a pet owner, services such as veterinarians, boarding and grooming and fencing are relevant.
Think outside the home.
Beyond having the address records, smart marketers also need to understand why people are moving and what opportunities that affords for the products and services they are selling. The main three reasons people move are related to housing need, family need or job change. Along with moving to a new home, other major purchases could follow. New appliances or furniture are typical needs for a family as they move, but a growing family may require other goods outside the home, such as a larger vehicle.
Make a plan.
New movers represent a sizable opportunity for marketers' ongoing strategy. With the average American moving every five years, the supply of potential customers is consistent. By having a plan on how to target them, marketers can capitalize on this audience by offering relevant products and services.