Intelligent Direct: 4 Factors that Help Build a Strong Office Culture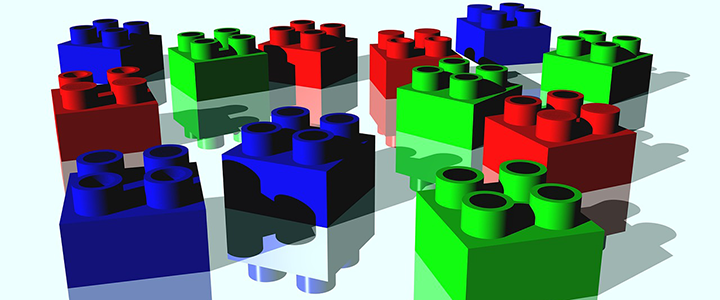 A strong company culture will improve employee retention, attract new talent and make for a more enjoyable and productive work environment. Here are four key factors that help shape office culture and the ways we incorporate them at Infinity Direct.
Identify and promote company values
The leadership of our agency has identified our core values, and staff are encouraged and expected to incorporate these values into our work with clients, vendors and colleagues. Every month, our staff is asked to identify a co-worker who has exhibited one or more of our core values (Be Customer-Centric, Be Passionate, Be Dependable, Be Results-Orientated, Be Open) in their job and share it via our company newsletter. By weaving our core values into our everyday language and work we maintain a culture focused on making every interaction productive, if not always positive.
Leadership by example
A strong culture starts with strong leadership. A strong leader or leadership team not only will keep core values top of mind, but will also buy in to the same expectations of the team as a whole. Avoiding leadership hypocrisy is vital to a positive culture. When employees see that the entire company, regardless of title, is committed to the same level of service, dedication and values, there is a sense of camaraderie. When leaders walk the walk, the culture benefits. Employees can become disillusioned when they perceive that leaders do not hold themselves accountable, and employee retention can suffer as a result.
Open channels of communication
An environment that supports open communication across all levels of employees will promote trust and an all-in attitude. Regular check-ins between managers and reports, team meetings and all company-meetings all provide important opportunities to express concerns, obtain feedback and stay up to date on company initiatives and goal monitoring. At Infinity Direct we maintain a schedule of weekly team meetings, biweekly one-on-one meetings and quarterly all-company meetings. Having regular meetings that encourage contribution from all helps build a culture of accountability and participation. In our office, we have a culture of inclusivity where transparent communication rules.
Team building in and out of the office
Employees spend about as much time with their co-workers as their own families. Co-workers become a second family for many employees. If you dread going to the office or dealing with your colleagues, it will make for long days and weeks. Team building is the key to maintaining positive work relationships and developing long-tenured employees that enjoy each other. Within the office group, meals bring folks together who may not typically engage with each other. Once a month at Infinity Direct, we have a company-paid lunch for all employees. Our "Second Tuesday Lunch" becomes an event to look forward to each month and allows the opportunity to share recent successes, discuss organizational changes or other topics mixed in with a casual lunch with co-workers.
During the holidays, our employees will sponsor a family for holiday gifts, collect toys for donation and other take part in other activities that create a sense of community beyond our cubicles. Organizing group volunteer events through organizations like Second Harvest Heartland, Feed My Starving Children and Habitat for Humanity is a great opportunity to bond with co-workers (and their families) outside of the office environment. Getting to know co-workers as complete humans gives perspective that can be beneficial when working together 40 hours a week or more.
Sometimes a work week calls for celebration (or consolation), and there is no better way to gather the team than by taking the boss's credit card to a local establishment for happy hour. Happy hour can be a way to reduce stress or revel in the success of a particular project – but let's be honest, we don't always need a specific reason. Every office environment is unique, but by following these four guidelines a health company culture can be built or improved. All it takes is a team effort and a good mix of structure and spontaneity.