INtelligent Direct: 2019 Digital Summit Takeaways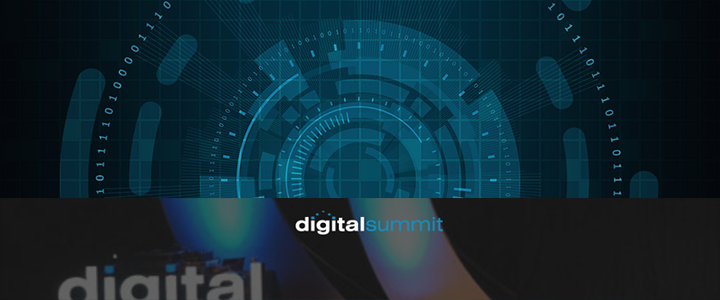 All marketers know that breaking away from the day to day is a great way to gain awareness of new trends and practices and to get new ideas. This allows us to evolve and transform into better marketers. This year's Digital Summit did not disappoint. I had never been to this particular digital summit. I've attended many MIMA Summits in the past, but since MIMA is taking a wee break to regroup on their next summit, I got permission to attend this summit.
It was fast and furious: no lunch breaks, sessions packed with content, enough time between sessions to use the restroom and grab a drink of water and that's it. Some session leaders had to talk like an auctioneer to stuff their content into a 30-minute session. The two days flew by, but there were a lot of takeaways from each session as well as some common points from all sessions combined.
Digital Summit 2019 Common Content:
Optimize your web content in a way that gives you the best chance of being selected for a Google Featured Snippet. Why? Because Google is over 92% of the search market, it establishes you as a subject matter expert on said content, but also features you on page 1 of the search engine results page (SERP) without needing to be ranked organically or being a sponsored result on the first page. For more on Featured Snippets, see mentions below in bold.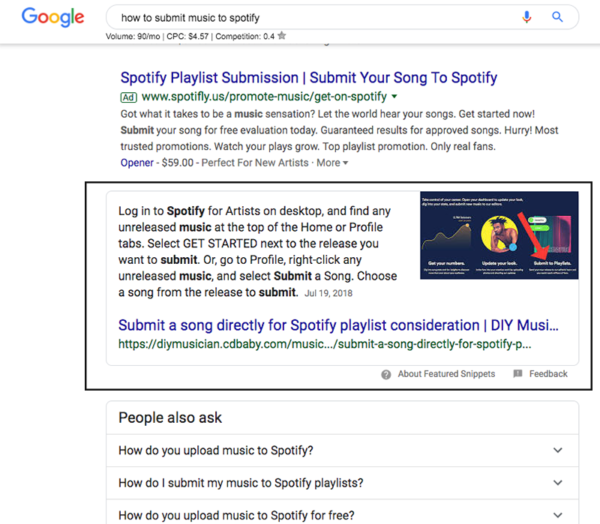 Big brands are taking risks, and it's paying off. This resonates with Millennials and Gen Z who are more likely to buy if they agree with the brand's political or philosophical position. One example would be Nike's campaign with Colin Kaepernick with text "Believe in something even if it means sacrificing everything." Nike experienced backlash, but the risk paid off as stocks soared and added nearly $6 billion to the company's value.
If you weren't able to attend, here is the gist of the sessions I attended, and the main takeaways marketers can benefit from today:
Day One – 8/14/19
Become an SEO Rock Star: Actionable Strategies, Tactics & Tools by Hanna McNaughton
Use the KeywordsEverywhere.com Chrome or Firefox Extension to show you the search volume for keyword and keyword phrases, the cost per click (CPC) and how competitive those keywords are.
Use Google Search Console to tell you how search engines view your site and also use its URL inspector tool to find any issues.
Pay attention to any robot.txt files that may be present on your web pages that prevent search engines from indexing your web pages. This is a common mistake that developers make when going from a staging environment to live.
Always use 301 redirects whenever a web page is deleted so visitors don't arrive at your 404 error page. If you're not sure if there is a redirect in place, you can use Redirect Checker. This is especially important during a website redesign when links can be changed slightly by the content management system (CMS).
When adding content to your website, always use the correct tags (H1, H2, H3, etc.) for headlines, subheads and content to optimize your ranking and be considered by Google for a Featured Snippet. H1 tags are the main heading of a page and H2-H6 tags organize your content in a way that's easier for visitors to read and search engines to crawl.
Future Consumers by Randi Zuckerberg
Every marketer has their own personal brand that contributes to an organizational brand's initiatives.
Stay true to your personal brand, especially when it conflicts with the direction the organization is heading.
Local Search Optimization: Tips for the Biggest Impact by Shelly Fagin
46% of Google searches are local, therefore businesses should standardize their location/address across all web assets for consistency.
When posting any links to your website on socials or blogs, use a Google UTM code at the end of your URL so you can see in Google Analytics where visitors are coming from specifically (e.g., Email, Facebook, Twitter).
Use Google Search Console to inspect URLs.
Generation Entertain Me: How Gen Z is Changing Everything by David Fossas
Gen Z expects speed when it comes to page load times. Use website speed tests to make sure your website load times are fast enough for these digital natives.
This generation, more than any other cohort, buys from organizations that give to the greater good and align with their ideologies.
People Based Marketing – Using Consumer Identity to Overcome Cookie Limitations by Jude Fontenot
66% of mobile devices block cookies
Only 8% of users use their phone browser regularly
Location-based tech like IP address and mobile id allows marketers to build the biggest audience because it does not rely on cookies.
Break the Rules: How Brave Brands Are Challenging The Status Quo by Nicola Smith
Day Two – 8/15/19
The Authenticity Lie: How to Build Loyalty Through Storytelling by Eric Thomas
You cannot be authentic, even if you say you're authentic, unless you're building a consistent narrative with storytelling.
Up the Ladder, Down the Chain, Full-Funnel Attribution to Keep Your Boss Sane by Kenzie Dahnert
Use tags to set up micro conversions.
Be sure to check your website for extraneous pixels that aren't being used anymore as they slow down your website's speed.
Make Podcasting Your Most Powerful Form of Content Marketing by Carey Green
Every podcast feed should have a consistent narrative and subject matter to gain followers who stay followers.
If you have more than one type of content, you will want to set up separate podcast shows for each type of content.
Optimizing for Position Zero: Increasing Brand Visibility by Brenda Arndt
Voice search uses Google's Featured Snippets.
Use correct H tags to optimize for Featured Snippets by having the H1 tag be the pain point or question people typically search for (e.g., "how to submit music to spotify") and H2 tags answer that question.
9 Powerful Trends Shaping Marketing by David Miller
There is a 73% skills gap between corporate and digital native marketers.
Today's marketers must be "MarTecheters" and have a deep understanding of marketing technology, not just enough to speak to it, but deep understanding where they can do the execution.
Monsters & Blind Men: How to Find, Tell and Share Your Brand's Innovation Story by Damian Slattery
Find and tell innovation stories.
Conflict changes lives.
Purpose-told stories crack open the gap between expectation and result.
Story sticks – stories live far longer than numbers.
How to Embrace the Visual Revolution and Create a Culture of Video in Your Organization by Marcus Sheridan
Every organization should have a videographer on staff or at the very least, on retainer.
Sales people answer the same questions 80 percent of the time for prospect customers.
Take the top questions and produce videos with vibrant titles and host them on a website page or landing page.
Create videos about each product, who it's for and also who it's not for.
The biggest missing link for most organizations is the opportunity to educate audiences on what drives costs up or down as this content will be heavily searched and consumed.
How to Create a Modern Acquisition Marketing Machine by Carly Dahlen
Sometimes mistakes can mean additional engagement from your customers. Use the opportunity to continue the conversation that leads to a conversion.
A product with a monthly subscription service is not only a great way to project future revenues, but also retains loyal customers when that subscription model is flexible.
5 Proven Methods to Increase Customer Lifetime Value (That You Can Start Today) by Tony Delmercado
Churn is an inevitability, so we're forced to learn how to combat it.
Lifetime value (LTV) is an organization-wide responsibility.
All organizations should know their acquisition cost (CAC), average order value (AOV), lifetime value (LTV) for their business.
Identifying your key performance indicators (KPIs) for measuring LTV is good, but LTV/AOV is a magic ratio that should be included in your baseline metrics.
More Effective Retargeting in Digital Advertising by Justin Johnson
Retargeting is a great way of pushing the right users through the funnel during moments that matter.
In a perfect world, you would segment users based on their pain points and needs and then create a path for them to follow down the funnel.