INtelligent Direct: Finding Inspiration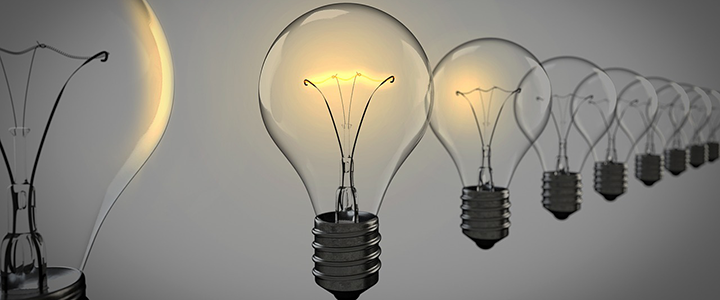 Every modern direct marketer has experienced what is commonly referred to as writer's block. Although you may not be at an impasse in your debut novel, a creative slowdown on the job is inevitable and requires effort to get past so you can continue to direct and/or produce the creative work that drives results for your clients. Here are three resources to consider the next time you need some inspiration in creating impactful direct marketing.
Be inspired by the world around you
As a marketer, you can't help but always be judging, examining and considering the messages you are exposed to throughout your day. When you get interesting direct mail, collect it and start or add it to a collection of samples you curate over time. Even if the message or offer is not relative to you as a consumer, if there is something about it that made you stop and take notice, it is safe to assume there are others who felt the same emotion. It could be a unique format, paper stock, graphic design or something else that just makes you stop and engage with the piece.
The same idea can be applied to a memorable email. Whether a catchy subject line, unique design or call to action that had you clicking for more info, creating a folder for inspiring emails is good practice and will be valuable to reference at a later date. Looking for and finding inspiration from our daily interactions with marketing is an easily available source to help break you out of a creative funk.
Lean on your network
Talk to your colleagues and others in your professional network who may also have some insights on what is working for them. Be prepared to share your wins and maintain relationships with those who inspire you and call on them when you feel like you are stuck on repeat. Collaboration is critical to the creative process, so don't be afraid to ask for help from your usual network or invite new members to the table for brainstorming. Having a new and unique perspective can lead to new ideas that may not have the predisposed constraints that can result from an established relationship with a brand.
Search the web
From Google Image searches of color combinations to scanning Pinterest boards for unique folds or direct mail layouts, the supply of potentially inspiring content is only limited by your search terms. You probably have a collection of bookmarked pages that serve as a go-to for when you feel like having the information served to you. And if not, now is a great time to start bookmarking. Here are some sites we find beneficial when looking online for creative inspiration, or when your brain needs a few minutes to recharge:
Fast Company
This is Colossal
Design Taxi
A creative slowdown can impact your client relationships and direct marketing response. It is imperative to stay ahead of any potential blocks and consistently be proactive in seeking out input from your environment, network industry professionals and internet sources.