INtelligent Direct: Celebrating Success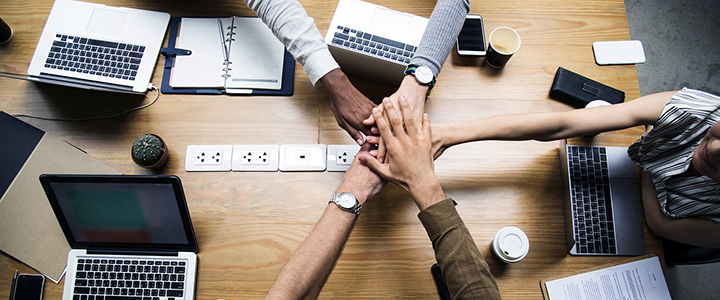 For many marketing professionals, work-life balance is a concept that has long become irrelevant. Our emails, messages and project status updates are pushed to our phones, connecting us to work all day every day. The ability to stay connected has its pros (e.g., turning the world into a remote work space) and cons (e.g., turning the world into a remote work space). Ultimately, this connection means we need to focus less on the traditional thought of work-life balance and evolve our thinking to version 2.0: work-life harmony.
This constant connection to work can create a seemingly endless flow of work. One project will inevitably roll into the next one while tasks left unattended become a stockpile of stress that may distract you from your personal life and creep into a nightly routine of checking in with work. The line between work and life has blended if not completely disappeared for many professions. That is why it is important to make a conscious effort to stop and celebrate the successes as you navigate this new work-life harmony.
Share your success with co-workers, family and friends
As work becomes more intertwined with life, let your friends and family know about your wins. If you are working nights and weekends to meet a deadline, you may have to temporarily sacrifice social and family time. At the office, you may be unavailable to support co-workers or need to decline meeting invitations due to workload. Once the project is complete, share the good work with your entire network. You may be working hard to support your clients' initiatives, but you are also putting in the work to provide a livelihood for loved ones as well as having a financial impact for your company and co-workers. Everyone deserves the opportunity to share in your success.
Take the time to thank everyone involved
At the end of a project it is important to recognize all the people who helped make it happen. While an account executive might be the face of the account, it takes an entire team to produce a direct marketing campaign. When a client passes on positive results or accolades, share those with the team and make sure everyone knows it is a team effort from project ideation to proofreading to execution. Many hands are involved, and they all could use a high five at the end of a successful project.
Make a celebration a part of the project goals
Modern direct marketers are driven by goals. Whether it is a project deadline, response rates, customer engagement or another measure of success, it is engrained in each project. Consider including a project wrap party as a part of the final results. Before moving on to the next project or task, take time to gather the team and celebrate the successful project with a lunch, happy hour or a box of ice cream treats. No matter the event, bringing the team together will provide a pleasant project completion before moving on to the next one.
Treat yourself
Don't forget to celebrate yourself. Setting a personal reward upon completion of a project or professional milestone is a great way to break up the monotony of work and give yourself a little extra motivation to finish the task at hand. Something small like a special coffee at the end of a hectic week or a spa day at the end of a grueling project will help you reset and help you look forward to completing the next goal. Go ahead and treat yourself. You deserve it.
As the workday becomes work life, it will be more important to celebrate the success at work. Not only will it help avoid burnout, it will strengthen the network that inspires, motivates and supports your career.