INtelligent Direct: Save 2% on Postage with Informed Delivery by USPS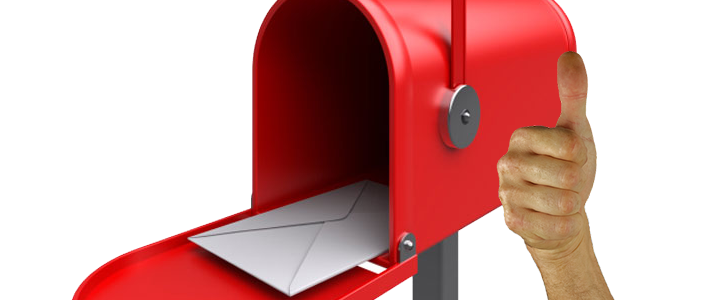 Back in March, we provided an overview of Informed Delivery, the free service provided by the USPS. From a consumer perspective, Informed Delivery offers the chance to preview and manage package delivery. For marketers, Informed Delivery offers the opportunity to integrate direct mail with a more interactive digital marketing aspect for a potentially more impactful omnichannel campaign.
What's even more encouraging for modern mail marketers is an upcoming promotion from the USPS that will offer a 2% postage discount on qualifying Informed Delivery campaigns. According to the USPS, the intent of the promotion is to encourage business mailers to participate in Informed Delivery campaigns and to create a positive user experience throughout the campaign.
Here is what you need to know about this promotion:
Promotion Registration Period: July 15, 2019 – November 30, 2019
Promotion Period: September 1, 2019 – November 30, 2019
Discount Amount: 2% of eligible postage. The 2% discount is deducted from the postage amounts of qualifying product categories that are paid at the time of mailing.
Eligible Mail:
First-Class Mail automation letters, postcards and flats
USPS Marketing Mail automation letters and flats
Nonprofit USPS Marketing Mail automation letters and flats
Ineligible Mail:
Nonautomation mail (letters, postcards and flats)
Saturation mail flats
Destination Delivery Unit (DDU) flats
CR-RT 5-Digit Pallets flats
Every Door Direct Mail (EDDM) letters, postcards and flats
Detached Address Label/Detached Marketing Label flats
Business-to-Business or Business-to-Institution/Campus mailings
Knowing the promotion dates and eligible mailer types will help you determine if the promotion is right for your marketing strategy. In addition to the timing, technical specs and other qualifiers (full details of the promotion can be found on the USPS website), the USPS outlines some best practices for making your campaign a success.
Creating a Strong Call-to-Action (CTA)
Like with any marketing campaign, a clear and strong CTA will help drive response. When creating your Informed Delivery digital elements, you will need an acceptable CTA.
Examples of Acceptable CTA:
Get 25% off your purchase
Download our mobile app
Apply for your account now
Examples of Unacceptable CTA:
Sign up for paperless billing
Summer sale
A logo without a CTA
Campaign Design
Ride along images are required for Informed Delivery campaigns. These images resemble display ads and will be shown in the recipient's mail portal along with a scan of the mail piece. It is important that your mail piece and ride along image are cohesive. Use the same look, feel and messaging (including a strong CTA) in both the mail piece and image.
Representative images are required for flat-sized mail pieces but are optional for letter-sized mailers. Images must be a representation of the physical piece sent to an Informed Delivery user.
Promotion Enrollment starts July 15
Now is the time to consider an upcoming campaign for Informed Delivery. Contact Infinity Direct today for more information and to see how to take advantage of this promotion.