INtelligent Direct: Website Tips for Do-It-Yourself Marketers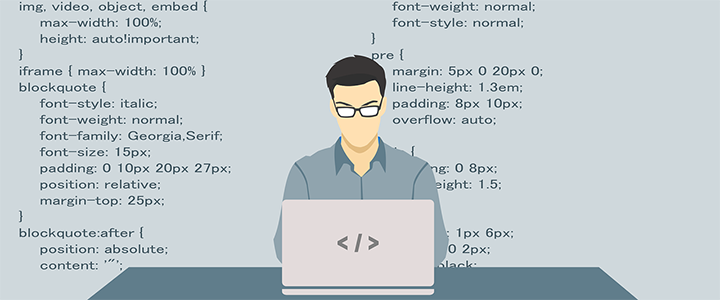 For the marketing do-it-yourselfer, using easy website creation tools can offer a significant savings for your marketing budget, but it certainly doesn't come without any "cons." All website creation methods have pros and cons. When does it make sense to use an easy website creation tool, and when does it make sense to use a partner to help you with your website?
If you are a new and/or small start-up with no budget but are somewhat comfortable with technology, creating your own website using an easy website creation tool might work for you. Prior to starting down this path though, you will need to:
Know what you want your website to do or how it will function.
Map out all content that you would like to have on your website and how that content should be organized in your website's architecture (i.e., navigation).
If you want your website to be a digital brochure for visitors to learn about your services or offering where the call-to-action is simply "contact us" to convert, this is the easiest type of website to create by yourself. If you want to create a website that supports fantasy sports brackets or betting, it's probably best to partner. How much functionality you want baked into your website and your comfort level with technology will determine if you tackle it yourself or get help.
For you do-it-yourselfers, you will need these three basics to begin:
Domain Name Registrar
A domain name is the URL or link of your website. It is purchased from a registrar separately from website hosting. You can own a lot of domain names and not have websites for any of them. Most people keep the same registrar even when their website moves to a new web host because it's simple to point the domain name/URL to a new location, but it takes many steps to move your domain to a new registrar.
Website Hosting
A website host is the server where your website will live. For most hobby websites, you can buy the lowest price web hosting plan with a provider. But if your desire is to get thousands of monthly visitors who are searching your website for different products, you may need a website hosting plan with a little more storage and speed.
Content Management System (CMS)
This is what allows you to log in to your website and add/delete or edit content. A CMS has a media library to store images (e.g., logos and graphics) and digital documents (e.g., PDF) that you want to make available on your website. It also organizes all of your content into a database.
All-in-one website providers allow you to buy all three of the above plus even more options.
The two most popular all-in-one providers if you choose to do -it yourself:
Squarespace is a What You See Is What You Get (WYSIWYG) editor that provides software as a service for website building and hosting. Its customers use prebuilt website templates and drag and drop elements to create webpages.
They offer many unique and customizable templates that are easy to use and edit, though it helps to have technical confidence. This platform offers basic text markup tools and more advanced tools as well.
Pros:
Template design – There are many beautiful website designs to choose from
Full customization control without the need for coding
Best quality features of any WYSIWYG on the market
Cons:
Cost – It's more expensive than many website builders
No autosave – However, they do let you restore deleted pages and blog posts up to 30 days after they've been deleted
WIX is a classic website builder that lets you pick from a vast range of predesigned templates. With over 500 industry-specific templates available, you can choose your favorite, then easily customize the template and populate it with all your own content, adding in useful features as you go.
Pros:
Highly intuitive and easy-to-use editor
Automatic site backup
Massively improved SEO capabilities
Cons:
Can't switch templates after your website goes live
May have to spend more on third-party apps to scale your website
Amount of customizable options can be overwhelming
Non-Do-It-Yourselfer Developer Tip:
If you have a bit more technical background or have built a website before using common tools like WordPress, our web developers highly recommend Grav as an alternative to WordPress. It has more advanced features and additional security while remaining easy to use.
If all of the above scares you, that is all the more reason to invest in a partner who can manage the website development process and ongoing updates for you. Nothing is more stressful than breaking something on your website, not knowing how to fix it or not knowing where to go to get help. If you're in that boat, let's talk.