Intelligent Direct: The Secret to Protecting Your Marketing Plan from Technology Outages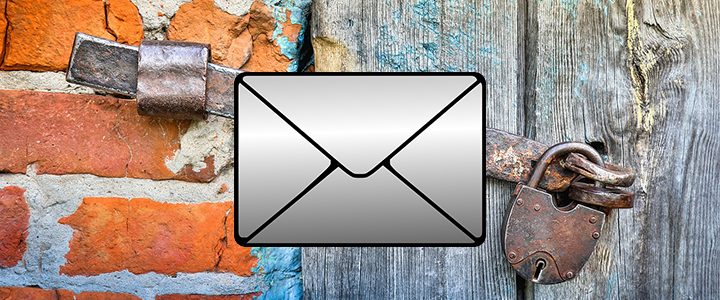 Unless you're on a social media sabbatical, you most likely heard about, read or had a first-hand account of the recent issues with checking out at Target. Bloomberg reported that the outage may have cost Target upwards of $50 million in lost sales. The global point-of-sale outage was a newsworthy event that impacted the retailer and its customers in a significant way.
While major events like Target experienced may not be top of mind for modern direct marketers, it should serve as a reminder of the inevitable risk of security threats, outages and other service disruptions posed by cloud-based software that may impact marketing efforts, sales and other consumer actions.
Marketers are forced to pay attention when Salesforce, Go Daddy, Facebook, Instagram, Gmail, Outlook and the many other platforms critical to the success of a campaign are not functioning properly or are completely out of service. At Infinity Direct, we are also reliant on these technologies for our own use and our clients. With the seemingly daily (or hourly) updates of outages, it had us thinking about our most reliable means to disseminate important information: the United States Post Office.
Although not an official motto, the popular belief that, "Neither snow nor rain nor heat nor gloom of night stays these couriers from the swift completion of their appointed rounds," has as much importance today as it did when it was originally inscribed in the New York City Post Office in 1914. Although the saying is not a guarantee of service – as we found out this winter when the USPS suspended service in Minnesota and parts of the upper Midwest due to dangerously frigid conditions – the USPS can be counted on to deliver a message even during the next cloud-based software glitch.
With the variety of options for speed of service, and an extremely high rate of deliverability and reliability, the USPS has been in integral partner of Infinity Direct since our start in 1991. With more reliance on cloud-based technology, outages are more likely to increase, and as Target recently found out, lost revenue. Direct mail is a steadfast channel that can deliver your brand's critical information relatively free from the threats that can disrupt your email, social and digital marketing efforts. Over 100 years later, the USPS' unofficial motto could be revised to read, "Neither security breach nor software update nor downed network stays these couriers from the swift completion of their appointed rounds."