INtelligent Direct: What You Need to Know Now About Postal Rates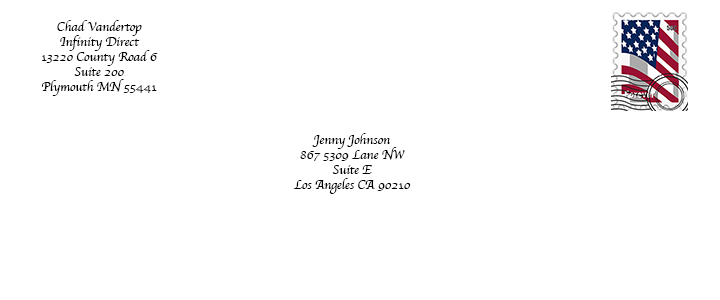 The holidays are behind us, and as we begin 2019 one thing of note will happen soon: a USPS postage rate increase. Seemingly, these increases are now a yearly event, and this rate hike will take effect on January 27, 2019. A number of changes are being made, but below are some high-level observations that will affect postage customers when these increases take effect.
First-Class Mail (Letters):
In the First-Class Mail category, there is an overall postage increase of 2.486%. Some items of note include:
The First-Class Mail letter (1 oz.) rate for postage purchased at the Post Office is increasing by 5 cents, from $0.50 to $0.55. This is the largest-ever price increase for the cost of a stamp, cementing a 10 percent spike. On the positive side, each additional ounce for a First-Class Mail letter will now cost $0.15 (a decrease from $0.21 in 2018).
For customers who print postage online, the Metered Mail rate will now be at a 5 cent discount compared to the Post Office price, with rates increasing to $0.50 in 2019 from $0.47 currently (The 5 cent discount for online postage on a 1-oz. First Class Mail letter represents a savings of 9% for consumers and small-business owners).
Postcard rates are not increasing in 2019, remaining at $0.35 (postcard measuring 4.25″ x 6″ or smaller).
First-Class packages will be more complex. In an effort to standardize its package services, the USPS plans to price First-Class Packages based on weight and zone. First-Class Packages were previously priced based on weight alone. In 2018, a 12-oz. First-Class Commercial Parcel was $3.82, regardless of where it was being sent. In 2019, that same 12-oz. package could be $3.82 to $4.33 (depending on the zone where it's being sent).
Marketing (Standard) Mail:
In the Marketing Mail (old Standard rate) category, there is an overall rate increase of 2.479%. The percentage increase will vary based on multiple factors, including drop location and carrier route volumes. Some items of note include:
This category is for weights up to 3.5 ounces before additional postage surcharges.
The post office reduced the non-machinable surcharge to $0.15 each, down from $0.21 each.
Lower DSCF and DNDC drop-ship discounts for Letters and Parcels.
Increase for EDDM (Every Door Direct Mail).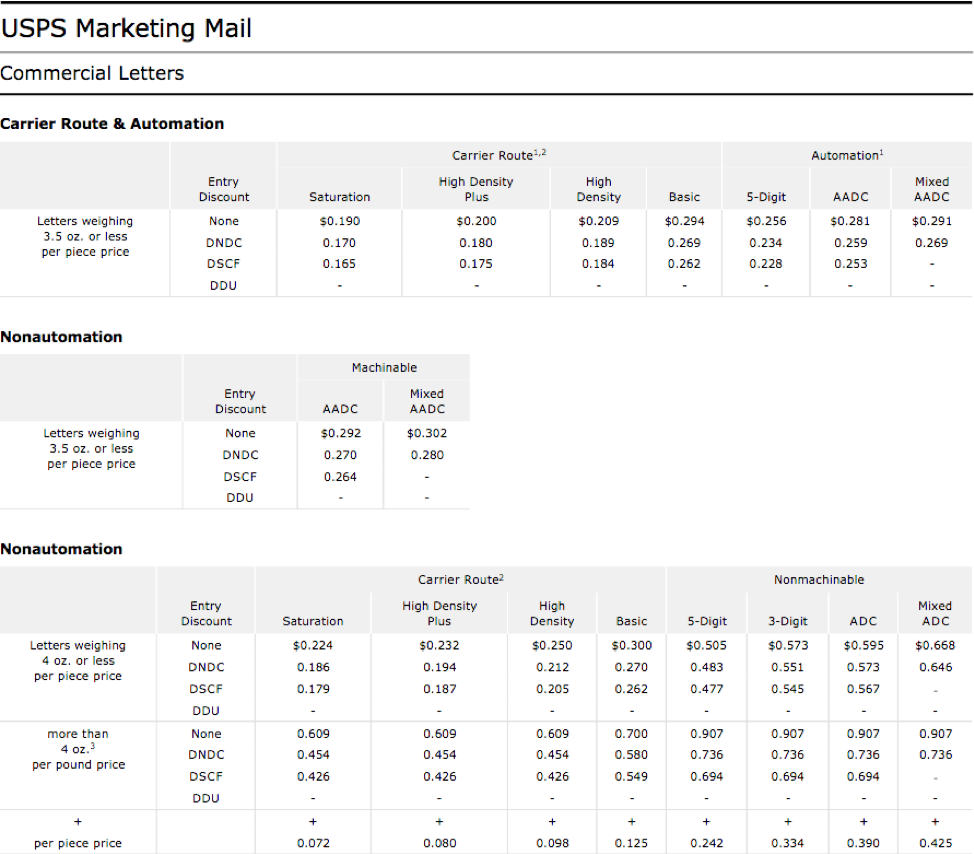 If you are a glass-half-full person, here is something for you. Postage rates in the United States remain much lower than most foreign postage rates. Here are some examples of current prices for First-Class letters from other countries (in U.S. dollars, based on exchange rates on 10/15/18):
U.S.: $0.55
Japan: $0.73
Canada: $0.77
Germany: $0.81
Great Britain: $0.88
Australia: $1.07
France: $1.10
Click here to see the full listing of the 2019 postage rates or contact Infinity Direct for any of your direct marketing needs.
Contributing Author:
Chad Vandertop
Senior Account Executive