INtelligent Direct: IP Targeting Defined, Strategies and Use Cases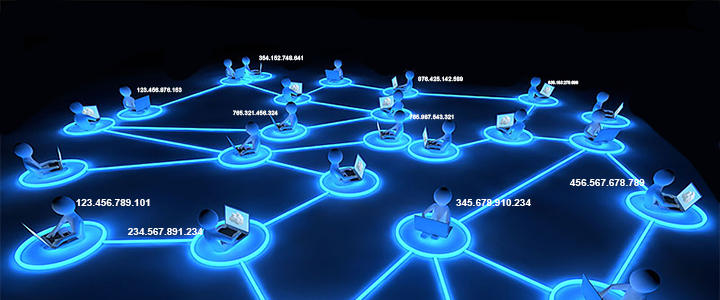 As marketers look for innovative and effective ways to get their brand in front of consumers, digital and mobile advertising is continuing to grow at an exponential rate. It is estimated that in the United States in 2018, advertisers will spend over $70 billion, 75% of which is attributed to mobile advertising. Even with the seemingly inevitable mobile takeover of desktop advertising, some new advancements in digital advertising allow advertisers a unique opportunity to better identify specific household addresses and use that as an entry point for targeted digital desktop advertising. Let's review IP Targeting and some of the different ways it can be utilized as a part of a modern direct marketing mix.
IP Targeting
Our IP Targeting solution does not use cookies; instead it uses an IP algorithm to determine the IP address based on the physical address, which is then used for precise digital ad targeting at the IP/router level. This type of targeting is beneficial for advertisers because it incorporates offline data, i.e., registered voter lists, customer databases, modeled data and direct mail data. With IP Targeting, all of these datasets can be easily and effectively used to deliver ads directly to consumers. The technology is 100% cookie-free and connects with real people with unparalleled accuracy, helping to eliminate ad fraud.
In a recent political campaign, Infinity Direct worked with a candidate to identify voters in the candidate's district through voter registration records. Using the voter database, we were able to match the physical address to IP for around 70% of the records and deployed a digital ad campaign leading up to the election.
IP Targeting Strategies
Venue Replay allows you to capture people's Device IDs at high-value locations. In other words, you have the ability to capture potential consumers' Device ID at events they attend, where they work, where they study, where they shop, all with the intent to advertise to this high-value audience. By mapping the area, we can identify any devices (smartphones, tablets, laptops) after they leave the venue and continue to target them with digital banner ads at their home and across all their devices. All of this is accomplished without the use of cookies. With Venue Replay, we go back in time and capture devices from events that happened up to six months ago. Venue Replay then attributes a likely home address of those devices seen at the chosen event. From there, we are able to target that home network with digital banner ads using IP Targeting.
There are many instances where a venue is target rich and valuable to reach your audience post-event. Some examples would include convention marketing, concerts, sports marketing, ticket sales, or just connecting with your audience after an event.
We recently utilized Venue Replay by capturing Device IDs around a sporting complex we attributed to the primary high school in our candidate's district. By using mapping technology, we were able to determine a perimeter around the football stadium, soccer fields, tennis and more and run a query for all devices over the most recent six months. Then we matched a percentage of users to their home address and were able to filter results that were outside the district boundaries resulting in a message to local sports fans to support our candidate.
Digital New Movers can be identified by ZIP code, city and/or state you want to target. Since these targets are in a new area, they will be actively looking for new places to shop and businesses to buy from and services to utilize. About 450,000 people move every week in the United States. In that 30-day window before and after the move, most purchase decisions are made with an average spend of $8,700 per household. Once that audience buys from you, the customer is likely to become a repeat customer. The goal of Digital New Movers is to target people who are moving or have just moved into their new home with digital banner and video ads in almost real time on their laptop, smartphone and tablet.
Captive Audience can be used to generate a digital B2B clientele with the IP targeting technology. Advertisers can select locations where target populations gather, places like: college campuses, hotels, trade shows, conventions, airports and more. The IP addresses of these locations can be determined, and you have the ability to serve targeted digital ads on websites your prospects visit while at the chosen venue.
All of these strategies are made possible by IP Targeting. As a part of a modern direct marketing mix, IP Targeting can effectively complement direct mail or other marketing efforts. If you are interested in learning more about IP Targeting and the tools available by Infinity Direct, please contact us today.