INtelligent Data: United States Data Privacy Regulation Coming Soon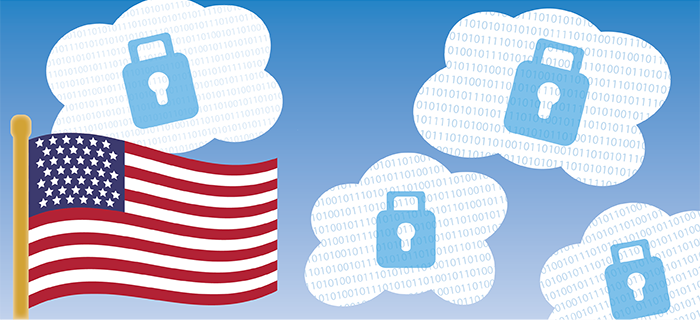 You know it's coming, right? Do not fear! We'll have time to wrap our heads around what is entailed for marketers before that time comes. What is coming sooner, however, is the California Consumer Privacy Act that gives California residents new rights on what data can be collected, know why it was collected, the right to request the deletion of personal information, and opt out of the sale of personal information. This new regulation doesn't go into effect until 2020, but it's best to start preparing now.
The business models most impacted by this bill are companies that generate revenue from targeted advertising like Google and the social platforms that serve advertising to its members. It also will impact internet service providers (ISPs) like AT&T, Verizon and others from collecting activity data. And it will greatly impact data brokers like Acxiom, Epsilon and Experian as they sell the most data to third-party ad networks, marketers and retailers.
If you're NOT Google, a social platform or an ISP, putting consumers in the control seat when it comes to their information is positive and necessary. U.S. regulations would protect your information, how your information can be used and how you're tracked.
Whew, that was a loaded sentence, and you probably didn't think much about it. When breaking it all down, here are some bullets on what each element entails:
Information Protection
Data form submission encryption
Data form submission decryption
Data form API user write permissions to database
Data form data transferred to database via SQL restricted to SQL ports without other port vulnerabilities
Database access restricted to users by permission levels and activity logged
Data securely purged when consent revoked
Information Use
Sold without deidentification
Sold with deidentification
Used by 1st parties to contact you
Used by 3rd parties to serve ads to you
Used by partners/affiliates to contact you
How You're Tracked
IP address of your physical location tracked through analytics
Website browsing behaviors and search terms tracked down to IP address and device ID if applicable
Cookied data on your computer personally identifying you and transmitting that data insecurely and securely to 1st, 2nd and 3rd parties.
Takeaways for Marketers
Sounds like a lot of tasks for your information technology (IT) department, right? The technical stuff, yes, but there are many action items for marketing folks as well. The action items are basically the same as what you're hopefully already doing for CASL and GDPR when executing your marketing activities and communications like:
All data collection forms must have an unticked box for giving consent to receive communications.
All data collection forms must have an unticked box for accepting any terms and conditions, privacy or cookie policy.
There must be a way to easily revoke consent at any given time.
The tools or platforms that you use for marketing must store data securely and also be able to purge data securely when consent is revoked.
You cannot hold onto or use data collected or purchased prior to any law going into effect without first obtaining consent.
Instead of an initiative to permission or gain consent for California residents only prior to 2020, define compliant consent collection, data use and tracking policies for your business for all.
The Public Perception of Internet Tracking
In a recent survey we conducted regarding internet tracking, we summarized that internet tracking overall is expected but consumers want to be in the control seat. Here are the questions followed by the responses for each:
1. Is your expectation of an internet session:
-that your session is private, and your information is not being used to optimize your experience? (0%)
-that your session is tracking your browsing behaviors to deliver an optimized user experience and customize offers/advertising based on your behaviors? (60%)
-that you get where you want to go and don't really think about tracking? (40%)
2. Do you think marketers should know what you want, when you want it, before you know you want it?
-Yes (20%)
-No (80%)
3. What is your perception when an ad for a product/service begins to appear everywhere shortly after visiting their website?
-You expect it these days and it's fine (40%)
-You are annoyed by it and choose to ignore it (60%)
-You are creeped out (0%)
-You don't really think much about it or don't care (0%)
4. Do you feel that websites should only track your online behaviors if you give affirmative consent or agree upfront?
-Yes (80%)
-No (20%)
5. How often would you say you actually read all Terms & Conditions and Privacy Policies for websites you frequent?
-Frequently (0%)
-Sometimes (0%)
-Rarely (40%)
-Never (60%)
Conclusion
Between now and 2020, the discussions will be heating up for data privacy, new regulation and internet tracking. We will continue to break things down for marketers so they know what it all means and what they need to do.