INtelligent Direct: Marketing Channel ROI Basics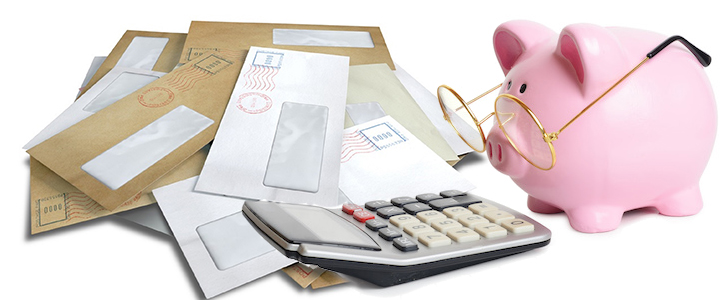 Defining the success of a marketing campaign can be a difficult task. In one email or direct mail
effort you could identify an increase of website visitors, coupon redemption rate, amount of
business reply mail received or other measures of success. For any modern direct marketing
campaign, there could be one goal or a number of goals. In the end, it is the return on
investment (ROI) that many look to as the key to answering the question, "Is our marketing
working?"
According to the Data & Marketing Association (DMA) 2017 Statistical Fact Book, 40% of
marketers state that measuring data-driven marketing ROI is the most important goal of a
marketing campaign, while 42% state that measuring ROI is the greatest barrier to achieving
marketing success. Proving and increasing ROI is an important part of marketing, but at the
same time is a difficult goal to measure.
Determining ROI can be a difficult and oftentimes complex task. It may require access to
confidential company financials, a complete understanding of the cost of goods sold, or simply
another task in the day you don't have the bandwidth to take on. Plus, the results of a
campaign may not be fully known for months after the initial marketing investment. Long story
short, your marketing ROI will depend on a large number of factors which may be more specific
to your product or industry rather than the marketing channel.
Rather than get into the weeds on how to measure the ROI in any specific campaign, let's take a
look at some key findings on the two most popular channels in promotional campaigns. While
methods like SEO, Display, Facebook or Instagram ads are certainly relevant to certain types of
products and markets, email and direct mail remain the tried and true channels for top
marketers planning a multichannel, modern marketing campaign strategy.
Email
According to the DMA, email continues to be the No. 1 digital channel for ROI. As more and
more email marketers are using data intelligence to engage customers with a personalized
experience, testing messaging, images, time of send and more, the competition for inbox
supremacy gets stiffer every day. A digital acquisition strategy is all about conversion, and
conversion is born from relationship building. By effectively segmenting email lists to identify
more likely responders, or least likely responders, you can tailor the email message or strategy
to improve your ROI overall. It may make more sense to have one strategy for onboarding and
welcoming new customers, thus strengthening the relationship, while having a different
strategy for those email addresses that are more dormant.
Best used for: Customer engagement and customer acquisition.
Tone of message: Quick, informative and informal. News, updates and confirmations, or
information on other products and services are more appropriate and more well-received in
email format.
Most effective strategies: On average, Mondays have the highest open rate (13.3%) and
Fridays have the lowest (11.9%).
What to send: Triggered emails (automated from a defined activity) have 6.5% click rate
compared to 1.6% for nontriggered (or business as usual) sends.
Direct Mail
Direct mail continues to be an important channel for marketers. Mail can be a very powerful
tool and can show a great ROI when executed effectively. According to the USPS, over 86 billion
direct mail marketing pieces were mailed in 2016, down from 105 billion in 2006. The trend to
convert direct mail communication to email has left less competition and noise in mailboxes,
while email inboxes have become more and more difficult to penetrate with any meaningful
engagement. Of course, the cost for direct mail is higher, but it has shown to have a higher
response rate. According to the DMA, the average direct mail response rate was 2.9% for a
prospect list and 5.3% for a house file. Direct mail is often considered more trustworthy and has
been shown to increase brand recognition. Plus, the average lifespan of a direct mail
communication is measured in days while email is measured in seconds. Direct mail allows
marketers to tell a more targeted audience a relevant message with rich content and imagery
at the same time bulk printing can cast a net to a wider audience.
Best used for: Generating traffic (online, in-person), acquisition, loyalty
Tone of message: Reliable, informative, personal content can be delivered to an intended
audience based on physical address.
Most effective strategies: Personalized messaging and larger-format mailers (both envelope
and postcard) have shown increased response rate.
What to send: Welcome packs, brochures and catalogs, bills or statements.
Knowing the strengths and best use for each channel should provide the opportunity to
develop a strategic mix of email and direct mail. Direct mail is a great way to make a lasting
impression, while email can help to strengthen your message and together drive the desired
response.