Weekly INsight: EVOLUTION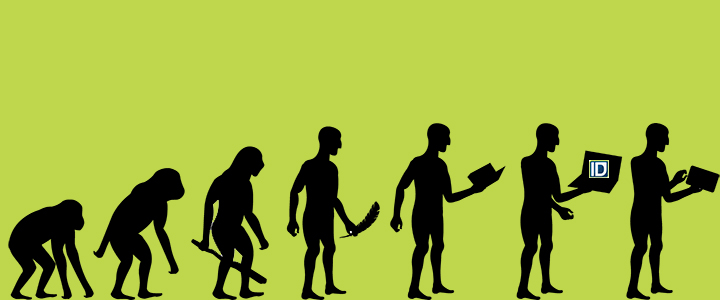 Thank you, Peter Rosenwald for your recent article in "Target Marketing" where your headline proclaimed, "Direct Marketing 'Discovered' at Last." He said, "After years of being the poor relative to brand advertising, our direct discipline has finally been discovered by the big brand purveyors – all of those Mad Men who traditionally looked down their noses at any marketing efforts that demanded some form of response and were driven more by results than ego-polishing." I would also add that the Mad Men of today and yesterday didn't want too much involvement with data and results that could be measured.
The internet – and ultimately, mobile – has changed everything. The big advertising agencies have suddenly realized what direct marketers have known since the inception of all things electronic that we call digital: "MediaPost" editor Joe Mandese sums up the evolution of modern direct marketing by saying, "Direct-response marketers embraced the (digital) medium because of its real-time immediacy, access to data to track, and the ability to modify conversations and sales on the fly, and pure ROI efficiency."
INsight #1 suggests that the direct marketing evolution may not be moving in a straight line. There were the ego-polishing advertising agencies, as Rosenwald described them, and the direct marketers that hung around in the background mailing and later emailing consumers to gain new sales from new and existing customers. The battle raged over what drove business: image advertising or call-to-action direct marketing. It is a debate that is not going away, but may be evolving, thanks to the internet and the digital evolution.
Marketers have evolved from the traditional view of direct marketing that relied on a strategy of direct "response" marketing, to one of digital-first marketing, to one that emphasizes that the brand should do everything possible to stay connected with each consumer regardless of the delivery media. The historical and evolving direct marketing focus has been about how to best deliver the message. There are multiple factors that are always in play when considering how and when to connect with a customer or prospect. Direct marketing has risen to a higher calling.
While marketers argue over delivery options, new dynamics that will affect how marketing views direct marketing are surfacing. This is because the big brands are being leveraged out of the mainstream conversations by smaller niche brands. Brands with multimega advertising budgets are slowly seeing their market shares erode. Smaller niche brands are chipping away because they are more agile, and they have found direct ways to go direct to consumers. These newer brands have found a direct way to understand their customers, create a relationship with them by cutting the middlemen out of the conversation, and inspire them directly.
INsight #2 suggests direct marketing is as much a strategy as it is a tactic. It relies on vast amounts of data, distilled to use only the data that is relevant. It relies on a Customer Relationship Marketing (CRM) system driven by marketing automation to get the right message to the right customer at the right time.
The direct marketing arena is getting crowded.
The traditional direct marketing agencies have been crafting their direct marketing skills for many decades. Most have evolved, adapting to the new digital technologies.
Newer players are the technology companies that have incorporated direct linkage from transactional data from POS and host data marts to send emails and texts, usually based on past performance. Some newer systems have limited marketing automation abilities.
The newest players are the mega-advertising agencies that claim they hold the key to direct marketing. These agencies that try to be all things to all brands have been on a slippery slope for many years. But, they will clutter the direct marketing ecosystem.
INsight #3 asks the million-dollar question: Which of these three segments will deliver the connections and customer relationships brands need to compete in The Age of NOW! My answer is NONE OF THEM. The traditional direct marketing agencies come closest because they understand data, mail and digital, but may lack strategic focus. The technology companies may understand technology, but they do not understand marketing. The advertising agencies understand advertising and media but don't understand how to craft data models and creative solutions needed to reach out and touch customers.
My recommendation is to seek out a Modern Direct Marketing agency that can combine strategy first, with a hefty dose of relevant data and creative pizzazz to execute the tactics that connect the brand directly with the consumer. In his book "Good to Great," Jim Collins introduced readers to "The Hedgehog Concept," and it applies here.
To paraphrase Collins, the essence of the Hedgehog Concept is to attain piercing clarity about how to produce the best long-term results and then exercise the relentless discipline to combine the right marketing elements that deliver a positive return on the marketing investment (ROMI). That means saying "no thank you" to strategies that fail the hedgehog test.
The Modern Direct Marketing agency is one that embraces all elements of the new direct marketing schemes that drive new and recurring sales. Branding is no longer isolated in advertising strategies. As the digital ecosystem evolves, marketing teams are faced with a significant opportunity to readjust their thinking and capture the power of direct. If you agree that marketing "is what we do to inspire the next sale," begin your quest to identify a new Modern Direct Marketing agency and begin your own evolution.
Bart Foreman – Executive Strategist @ Infinity Direct
Turning old ideas into new thought leadership
I invite to you watch one of the latest Infinity Direct videos that positions our agency as a Modern Direct Marketing agency.