Weekly INsight: Because We Can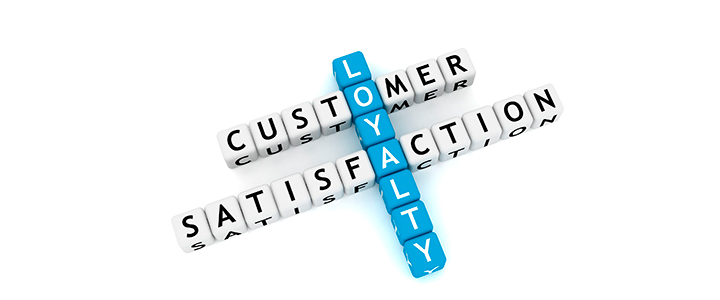 Back in 1990, I gave a presentation to a group of direct marketing professionals titled "Customer Loyalty is Dead, and We Killed It." This was tough for the guy who created an agency just two years earlier on the premise that customer loyalty was the holy grail of marketing.
Fast forward to marketing in the Age of NOW! Many marketers still hang on to the idea that customers are or can be made loyal through "loyalty marketing programs." These same marketers continue to promote the idea of the Lifetime Value of a Customer, another idea I tried to shoot down in that presentation, saying, "It's not your customers' lifetime value to your brand that's important; it's your brand's lifetime value to your customer(s) that is important."
INsight #1 suggests that I was right 28 years ago, and while much has changed in the way brands go to market, the idea that "because we can" is not a strategy that will deliver positive bottom-line results. Marketers could always do anything that technology would allow. In 1990, marketing didn't have many earthshaking technological advances, even though we had already walked on the moon 21 years earlier. Marketers have always pushed the edge of inspiring the next sale with whatever tools they had. And, yes, I was producing a lot of loyalty marketing programs throughout the nineties and the aughts. I did, because I could. I did, because at that time I was limited by the technology available to influence buying habits and patterns.
INsight #2 reminds us that in the early days of loyalty marketing, we had no idea how to influence the next sale. We followed the simple retailer's creed: "Buy from me, buy now, buy more." The loyalty marketing rallying cry was "Spend and Earn, Redeem and Save." Your points will turn into spendable in-store cash or other benefits you can use to reward yourself for doing business with my brand. It was simple, and it was effective.
The early direct marketing campaigns I helped to create went a step further. I used loyalty points to hook unsuspecting customers to take a quantum leap beyond spend and earn, redeem and save. I engaged participating customers to try and buy something else. I did it through data mining, modeling and asking lots of questions. I used data as the primary source to craft the right messages that inspired emotions to generate another sale. The rewards were a bribe to capture an address – first postal and later email.
And then marketing was launched into the Age of Digital and everything changed. The slow age of direct mail was replaced by email and later by mobile. Speed became cheap and important. Beyond speed, staying connected took on a new meaning. Now, we can always be connected, but retailers and most brands have killed the golden goose of how to best engage with their customers and prospects.
INsight #3 calls out all those large retailers that send out daily emails with today's special deals, like almost every apparel retailer and department store. It is simply one-size-fits-all overkill. These retailers and brands are afraid that they might miss that one day, when suddenly the customer has the urge to shop and, God-forbid, the brand is not in her face with the deal of the day. If the brand has to rely on a saturation email bombing campaign, they have failed to build relationships with their customers. Just because they can does not mean they should.
My final INsight parallels the old adage that not all customers are created equal. We all agree that you cannot market to "the average customer" because he or she does not exist. This is why customization and personalization are such important marketing tools. According to Alex Samuely, writing in a NewStore Retail Academy blog, brands are failing to capitalize on this opportunity. "According to NewStore's Omnichannel Report, just 3% of retailers currently leverage personalized follow-ups – either in-app push notifications or emails – to customers." He goes on to say that research from Experian shows that targeted emails drive six times higher transaction rates with customized data, while insights from digital marketing agency Kahuna reveal that push engagement can be demonstrably higher if personalized, based on shoppers' past purchases or location.
When I started my journey into direct marketing in 1989, my teams had few tools, but a vision that has never died. Too many retailers and brands have manipulated digital to replace newspaper daily ads with email because it's cheap and quick. They do it because they can, not because they should, and that is a doomed strategy.
The focus of every marketing campaign should be to surprise and delight, create customer engagement and ensure there is something new to experience. If your brand might be one of the 97% of brands and retailers not leveraging the opportunities available to you, engage with us and let's audit your direct marketing strategies and recommend how they can be improved.
Bart Foreman – Executive Strategist @ Infinity Direct
Turning old ideas into new thought leadership