INtelligent Direct: The Future of Direct Marketing – Integrating Print & Digital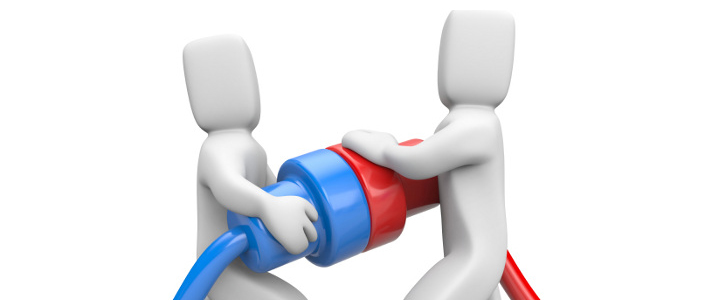 Technology has fundamentally disrupted how we humans function in society. What hasn't changed, at all, are the basics of marketing. You have a product or service that you need to sell (aka the "what") and marketing inspires that sale.
Direct marketing is measured marketing. And to clarify, direct marketing does NOT mean the direct mail channel, although direct mail is a channel deep rooted in direct marketing. Modern direct marketing is measured marketing on multiple channels because customers are listening on multiple channels.
Whom should you market to (aka the "who")? Have a clear understanding of who your ideal customer is. Segmentation will save you money downstream when you're paying per email, direct mail piece, impressions and ads served.
What channels should you be marketing your product or service on (aka the "where")? Great question and a very important one. You cannot know the answer to this until you do market research to know the attributes your ideal customers share. Then review channels and find out where they are. Most importantly, don't guess. Social channels publish the demographics of their customers, and other data is so easily attainable now.
Let's say that we're trying to target millennial females 20-25 years old with an offer for a new matte lipstick for "Big Brand A." Millennials don't have a one-size-fits-all model, but what they do have is a very powerful computer in their hands most of the time. This is the generation born to be mobile and connected at all times. And since millennial females generally want experiences and interactivity over a pushy sales offer, product awareness across multiple channels in a voice/tone that speaks to that generation performs best. You simply cannot put all of your eggs in one basket and put 100% of your spend on an ad in a single social platform. Not only will you irritate your millennial female, you may also get reported if you show up too many times in their feed/timeline. Don't even think about it!
So here is a sample program structure once Big Brand A defines their lipstick offer that integrates both print and digital:
Awareness:
15-30 second video showing lipstick in action that can be repurposed for website product page
Google Adwords
Snapchat Ad & Lens
Instagram Video Ad
Facebook Ad
Hulu Video Ad
Website product page anonymous website visitor retargeting:
Display Ad
Email
Postcard Mailer with Offer
How to Integrate Print & Digital
This happens naturally for millennials because research shows that the generation leads others in reading, and they prefer print to digital. You may not choose to lead with direct mail, but it wouldn't be a channel you would forget for this generation.
Contrary to popular belief, Millennials read more than older generations do-and more than the last generation did at the same age.
I've seen marketers recycle stats for how many touches it takes to get a qualified sales lead, and sorry, I don't buy it. No pun intended. Salesforce says 6-8. The DMA says 7-13. The truth is, it will vary by brand and by product so there is no one-size-fits-all approach. But what is 100% true is that you need to test what does perform well for you when testing with as many channels as you have budget for to find that sweet spot, over time.
So perhaps you don't have the big budget that Big Brand A has, and you want to know what you could do with a $20,000 budget to market your product or service that integrates digital channels as well as the direct mail channel. That is where a direct marketing agency comes in handy and will take your budget and turn it into an action plan. Then measure the success of the program and do more of what worked and do less or none of what didn't work for next time.