Weekly Insight: Good Vibrations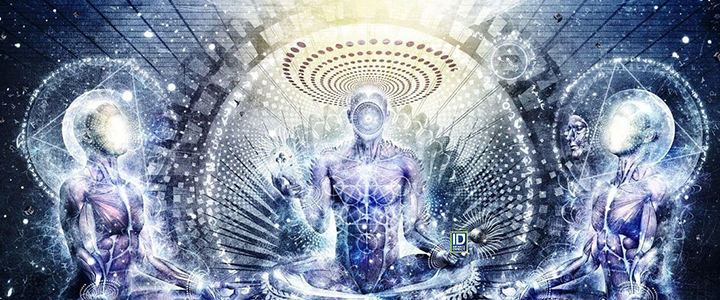 My long-standing definition of marketing is "It's what we do to inspire the next sale." That has not changed. What has changed is a eureka moment. INsight #1 suggests that every successful marketing campaign has to generate GOOD VIBRATIONS. It does not matter what channel is used to deploy your messages – the message at the moment when it connects with the audience must evoke Good Vibrations that touch an emotional hot button that inspires the next sale.
Meet Brian Wilson, a name you know from the world of music, and his songwriting collaborator, Mike Love. Together, they gave us a song made popular by The Beach Boys in 1966. The title and the words are the essence of modern marketing, and we have missed it all these years.
This idea germinated during my presentation last week at the Air Force Contracting Summit. I was closing the presentation by describing SMARKETING, a slurred word combination for "Smart Marketing". I turned SMART into a quasi-military acronym. Here is what I said:
S – Strategy. Without strategy, you're guessing.
M – Metrics. Data comes from multiple sources. Pick the ones that support your value proposition.
A – Artistry. Every word and graphic has to resonate with your audiences. This is storytelling with a purpose.
R – Right-Time. In the Age of NOW! 20/20 marketing means being timely with your messages. Marketing automation takes the guesswork and labor out of delivering the right message to the right customer at the right time.
T – Trust. In the age of #hashtags, watch out for the next cliff because you seldom get a second chance. Be transparent, relevant and honest.
It was when I was talking about Artistry that the idea of creating Good Vibrations as a marketing end-game was born. The challenges are huge. The challenges transcend across every vertical, not just consumer marketing. How do we create Good Vibrations in a government RFP? Or a B2B proposal? Or an agency pitch to a new client? Each challenge will be different because each challenge is different; but the expected outcome is the same.
Why Good Vibrations? It's because customer and buyer expectations are forever changing. INsight #2 focuses on good vibrations because in the Age of Engagement, your brand needs to engage prospects and customers wherever and whenever they are in the moment. INsight #3 says that generic, repetitive and irrelevant campaigns do not create good vibrations. Creating Good Vibrations begins by flipping the SMART story away from the traditional stories pushing products and services based on your business needs and, instead, focusing on the customers and their business needs. The potential is amazing, and so much is still untapped.
One reason I like the idea of Good Vibrations is that it focuses on your messaging always being in motion, always shaking, at least a little. If your team continues to cross its fingers, hoping your next campaign's message and timing will coincide nicely with your customer's readiness to buy, they are behind the curve. Following this path, you will notice diminishing results, because what worked in marketing yesterday does not work in today's buying environment. In my presentation, I said "every word matters" and "every graphic has to resonate to support your message." Bottom line, we're back to Good Vibrations.
Here are three ideas for creating your first Good Vibrations campaign:
Vibrate the data. As noted above, data comes in all shapes and forms. Much is irrelevant; not bad, just irrelevant. Don't take it at face value. Explore multiple sources and slice and dice it until it portrays the best possible potential outcome for your brand, always keeping in mind the prospect or customer group(s) you want to vibrate.
Vibrate the messages. Each has to resonate with the audiences you have just identified. That means creative has to deploy multiple messages that best fit each audience segment. We call this "context," which in a recent VeraCentra white paper "means understanding your customer's needs and wants." It continued, reporting that McKinsey research said, "Conveying a relevant message is up to 50 times more likely to trigger a purchase than a low-impact recommendation."
Vibrate the channels. Your audiences (prospects and customers) are everywhere all the time. When I finish this INsight, I'll check email, then Facebook, or maybe LinkedIn, or maybe CNN on my phone. Consider the opportunities your brand has to connect with me.
These vibrations will generate a new energy in your marketing efforts. Don't let them wither.
Thank you, Brian Wilson for your Good Vibrations marketing INsights. It's obvious that you were doing more than riding a wave when you composed this classic.
Bart Foreman – Executive Strategist @ Infinity Direct
Turning old ideas into new thought leadership
I made a commitment at the Air Force Contracting Summit last week to deliver three webinars in the near future and you are invited. The first will be "Sweat the Small Stuff." We'll let you know as soon as it is scheduled.