INtelligent Data: Taking Action on Data Insights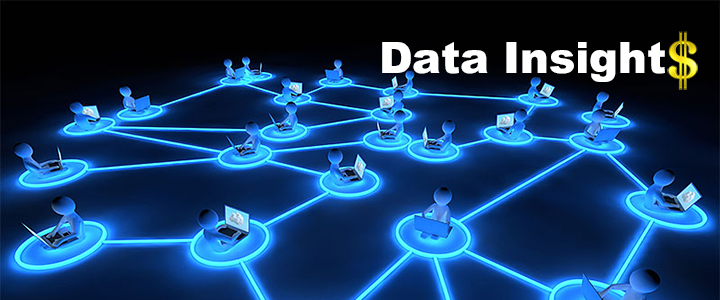 Inspiring the next sale from traditional advertising tactics used to work before your customer's attention span was divided into gazillion pieces. Twenty years ago, you could buy an ad in a publication that catered to your organization's target demographic to increase sales. That was a big marketing effort, but worked when attention spans were longer and there wasn't as much competition for the customer's mental inbox. As the tactical "how" continually evolves in marketing while marketing channels multiply, using data insights, you see a clear path to your marketing next steps where you can take action.
"Marketing basics still hold true, and to target your customer you need to know where your customers are. In the "age of now," you can only do that if you're thinking strategically, test frequently and use the data insights to illuminate your next steps."
Let's talk briefly about what data insights are. Data is data. Simple data points in a database or a spreadsheet near you. They are unbiased metrics. Insights are what the data is telling you. Insights are clues to help you answer your business questions in an informed way.
We'll expand on this topic for more blog posts, but for the sake of your time and attention span, let's focus on your website first.
Website Analytic Insights
How many website visitors per day/week/month do you have? The data from your website analytics program will tell you conclusively how many website visitors there are, and you can use that to set benchmarks and goals for how many you would like to have. If you need to increase traffic, take action and address the following in this order:
SEO/SEM Strategy
Content Marketing Optimized for SEO
Google AdWords and/or Programmatic Display Advertising
Retargeting (Direct Mail or Email)
How was the traffic referred? If a search engine referred the traffic to your website, that means that people are looking for you. If it was from Facebook, that means that people were interacting with your Facebook content and ultimately went to your website. If it was from a referring site that shared one of your blog articles, that means people are consuming your content and want to learn more about you. Take action to partner with the referring organization to motivate more referrals and do more of what is working.
What pages are they going to? This is how you can see conclusively what content is resonating the most with your website visitors. Prioritize adding additional content to high-performing pages or create additional similar content. If there is low traffic to content, review if content is hidden too deep preventing web visitors from finding it, but if not, consider discontinuing altogether. Take action to listen and as much as possible, be unbiased – regardless of what content you're trying to push – and understand that if it's not resonating, there isn't much value to visitors and it's time to shift your focus.
Where do they leave without "converting" or doing what you want them to do like downloading a white paper, purchasing or submitting a form? First, take action to address any quirks that may be present from a user experience standpoint that would frustrate someone into leaving.
After that – this is where the fun can come in – take action using digital marketing tactics to do programmatic display advertising, retargeting and abandoned cart remarketing. Infinity Direct can help you with all three.
What are your pain points we can help you answer with your data? If you have any questions about how to take action on the data you have available and use it to increase sales, our strategists are here to help.