Weekly INsight: Emotional Intelligence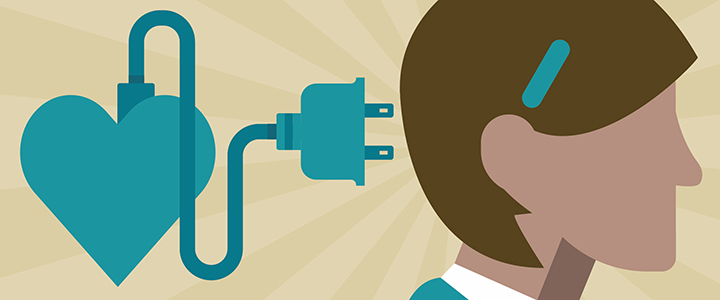 Most blog postings focus attention on how to do things and why certain things are important and, of course, how to do something better. As a strategist, I'm going to leave those posts to other qualified technicians. I want to focus on emotion as one of the key underlying forces that result in being able to inspire the next sale.
Our last post suggested that brands reside in the consumer's mind. This first INsight suggests that marketing needs to embrace the idea that marketing messages must do more than capture the brand in the mind; it must evoke an emotion – a positive emotion. Emotional intelligence is about harnessing marketing messages to trigger and inspire the next sale. Emotions that trigger smart thinking about your brand. Emotions that set your brand ahead of the competition.
Marketing has to lead the way in crafting emotional intelligence that impacts the brand. The death of brands can be swift and sudden as they compete for share-of-mind that has rapidly migrated into the digital and mobile space. The future is uncertain. Change is coming faster than ever. It's messy.
Marketing has become really good at tracking technology changes and learning how to add value to a brand's position in the marketplace. Marketing has not taken all this newly acquired technology and its associated processes and applied it to cultural and mindset changes. In the February 2018 issue of "Fast Company", Bonin Bough, Chief Growth Officer at Sundial, uses the term "promiscuous" to describe consumers and buyers, not in a derogatory sense but to understand how fluid our relationships with products and brands have become. Robert Safian, "Fast Company" editor, goes on to say, "That sets the bar higher for everyone, to be more consistent, more responsive and more essential. Yesterday's achievements just don't hold the same weight; today's best practices are tomorrow's table stakes."
INsight #2 suggests that harnessing consumers' emotions toward your brand requires a new intelligence and thus is born "emotional intelligence." Yet, most marketers are not comfortable discussing how consumers are or should be emotionally engaged with their brands. Instead, marketers focus on those marketing elements they can wrap their metrics around and try to make a compelling case that they understand their customers.
Earlier this month, Mercedes Cardona, a CMO.com contributing writer, outlined the 10 trends that will shape marketing in 2018. To summarize, her trends were:
Tech-enabled creative resistance – specifically artificial intelligence and machine learning.
Mobile speculation – and maybe how voice-activated commands will replace smartphones.
Platform dominance – in particular, Facebook and Google (and maybe Amazon).
Retail shakeups – and the growth of e-commerce.
Distinctions blur – especially in marketing.
The living room war – legacy media is not dead yet and is fighting hard to stay relevant.
Mini ads – marrying fragmented media with pea-sized attention spans.
Multilevel adulthood – welcome Xennials, who earn 31% of the U.S. income but are only 25% of the population.
Brands with a mission – finally, we might be getting close to something that matters in the quest for emotional recognition in a sea of cultural change.
Advertising that surprises and delights – campaigns that might become more entertaining to evoke emotion from consumers. I want to smile when I think of your brand. That's emotional intelligence.
Only the last two trends – mission and delight – come close to addressing emotional intelligence.
Mission and delight are two mind stimuli that cause a consumer to positively remember the brand. INsight #3 suggests the mind stimuli fueled by periodic, routine relevant messaging keep the brand engaged at some level. That engagement may be at the conscious or subconscious level. Conscious or subconscious, every emotional interaction keeps your brand one step closer than the competition.
Here's a good example: I was speaking with a Target management team member recently and he wondered what effect their 5% giving program has on sales. I said we probably can't measure it because stores really don't promote it. I suggested he stop in Whole Foods. They contribute a portion of revenues to the community. Every week my local store writes on a chalkboard how much the store donated the previous week and year-to-date. That chalkboard hangs over the front windows and customers see it as they leave, probably inspiring another positive emotional feeling. There is no such message at Target.
This begs a conclusion: How does your brand establish emotional intelligence? I offer these additional INsights:
Expand your customer personas to include the kinds of emotional triggers that might inspire the next sale.
Collect as much data about your customers as possible to build an emotional portrait that will guide your messaging. Then test multiple themes.
Re-evaluate your brand messaging. Is it about nuts and bolts or bolts of emotional lightning that resonate with existing emotions? What should my laundry detergent message be? Deep cleaning action? Better smelling clothes? Looking good? Last Saturday, I asked a salon owner why the sign outside referenced haircuts. My point was no one wants a haircut. They come in for a styling service and when they leave they should feel and look better than when they came in. That's emotional intelligence.
Finally, stay connected with all your customers. Be where they are, not where you are. Connect emotionally where your brand lives and grows.
Bart Foreman – Executive Strategist @ Infinity Direct
Turning old ideas into new thought leadership
I will be joining Tom Harding, Infinity Direct CEO, this week at the Air Force Contracting Summit and am honored to give a marketing presentation to the entire audience – "20/20 Marketing".