Weekly INsight: 20/20 Marketing in the Age of Disruption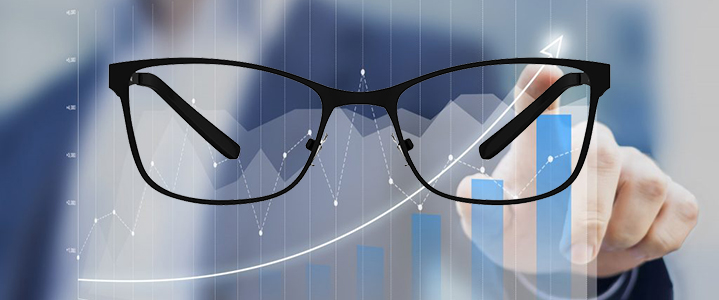 20/20 marketing is about focus in a fuzzy marketplace. Competing, surviving and thriving in The Age of NOW! has turned marketing upside down. Welcome to the 4th Industrial Revolution. Welcome to the Exponential Age. Welcome to Disruption.
This week's INsight #1 suggests that there has always been disruption. In the Age of Yesterday, it was slower to evolve, giving brands more time to react and craft strategies to take advantage of new realities. It was easier to focus. Today, agencies and brands need to find their niches and then use the tech tools available to them to model new strategies and tactics to super serve their customers and prospects.
Disruptions require a fundamental shift in how you view your business. Failure to follow the changes in your market will lead to brand failure. INsight #2 suggests that the future is approaching faster than brands are prepared to handle. Consider that in 1998, Kodak had 170,000 employees and sold 85% of all photo paper worldwide. Within a few years, its business model disappeared and they went bankrupt in 2012. Did you think in 1998 that in less than a decade you would never take pictures on film again? That's a classic disruption. What happened to Kodak will happen in a lot of industries in the next decade. Brands and agencies that do not see this coming and are not prepared will be doomed to follow Kodak.
Marketing has to guide the process away from disruption and create a clear path to adapt to the realities of the marketplace. We cannot just focus on what is happening today. Success is predicated on what we do today to prepare for tomorrow.
If you are doing business in the transportation industry and believe that in the next decade Elon Musk and his new realities for transportation will materialize, you need to act now, not later. If the auto industry moves to electric cars (self-driven or not), the turmoil will be massive. Auto repair shops, as we know them, will go away. An average gasoline engine can have hundreds of individual parts. An electrical engine has maybe 20. Gas stations will go away; oil companies will shrink. I wonder what will happen to retail service companies like Jiffy Lube and Midas Mufflers. Cars won't need lube, oil changes or mufflers. 20/20 marketing is about focus and using that focus to prepare for the coming disruptions.
INsight #3 is that disruptions can be the catalyst to adapt to a changing marketplace. Disruptions generate opportunities. Marketing's 20/20 role is to identify the disruptions impacting each brand and to formulate the strategies that lead to new growth opportunities. The first two steps of strategic planning are to observe and quantify the impending disruption and then listen to the marketplace – your customers, your competitors and your suppliers. These are all players in the evolution of your brand. A corollary to this encourages every brand to plan on these disruptions happening sooner, rather than later.
Your customers, prospects and stakeholders see the disruptions coming. They will not be fooled by glitzy business-as-usual messaging and marketing. When the transition begins, have a 20/20 focus that answers the basic universal consumer and team concerns they will have:
Make the transition easy for me. I have enough worries and don't need more.
Make the transition personal to me. Remember, you have competition and I am on a journey. Make my journey personal.

Keep providing me with relevant experiences so I do not lose trust in your brand.

Search is easy. I'm always searching.
Above all, keep me informed. Disruptive transitions do not happen instantly, just quickly. Brand messaging must try to understand where the customer or prospect is in the journey and provide relevant dialogue.
Too many marketing teams are stuck in the vortex of just trying to keep up with changing technologies and changing customers. Their strategies are often a re-hash of last year's strategy with a couple of twists. Unfortunately, in today's marketing departments, teams are frustrated by a lack of resources, talent and time. They are stifled by process-driven initiatives and lose sight of the pending disruptions facing their industry. These excuses should not be the reasons brands do not adopt a 20/20 focus now. Without it, the team's vision of their customers will become fuzzier, and they will be absorbed by a new ecosystem as the disruption consumes them. Just ask Kodak.
Bart Foreman – Executive Strategist @ Infinity Direct
Turning old ideas into new thought leadership
I will be joining Tom Harding, Infinity Direct CEO, on January 29-30th at the Air Force Contracting Summit in Miramar beach, FL and am honored to give a marketing presentation to the entire audience – "20/20 Marketing".