Weekly INsight: The Sphere of Knowledge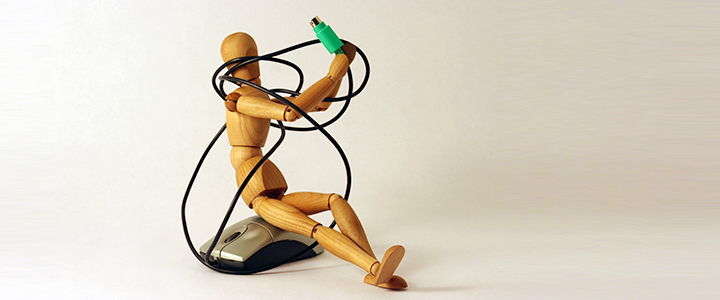 If you thought 2017 was wild and crazy, just know the knowledge journey continues. The fragile will not survive. Be bold.
My first INsight is offered to stimulate the evolution of marketing thought leadership.
As the sphere of marketing knowledge expands, the perimeter of ignorance lengthens.
Your marketplace is expanding. Through technology and more sophisticated research tools, marketing's sphere of knowledge is expanding. While that's good news, the perimeter surrounding the sphere of knowledge is exposing marketing teams to what we don't know or understand.
Every business operates with a set of parameters that are somewhat universal for all marketers. Keynes' Law of supply and demand along with central banks and government tax codes and regulations keep the sphere together. But the sphere is always expanding. My question is whether marketing is keeping up with the expanding sphere of knowledge.
At the center of the sphere is data, and its core is hot – filled with molten rich bits and bytes bursting to light the brand knowledge lamp. Data scientists, with help from data developers, corral the molten data, cool it and organize it to expand the sphere. Now, we have information that marketing can transform into knowledge. If done correctly that knowledge is the basis for every business and marketing plan.
Marketers thrive within the sphere. They are comfortable using the data they have and modeling it. Many are somewhat famous for tweaking new data into the mold, modifying their plans to account for the new knowledge they have gained and go home every night with a smile. Some toast their modest achievements. And the sphere of knowledge continues but may not expand.
INsight #2 suggests that modest achievements are not enough to break through the perimeter of the sphere and explore what's outside. By stepping outside our sphere of knowledge, marketing can bring some of the outside ignorance into the sphere, determine what the data scientists and the marketing team have missed, and bring it to the marketplace. The time for modest achievements has passed. It's time to be bold.
It's not to late to make a resolution to look beyond the horizon of our sphere of knowledge and challenge ourselves to learn more about what we don't know. We have the resources to do more right now. The economy is reasonably strong, although fragile. We need to set one Big Hairy Audacious Goal (BHAG) for 2018. I propose that BHAG is to STOP, STRATEGIZE, PLAN AND EXECUTE better than and before your competition does it. Steve Jobs said, "A lot of times, people don't know what they want until you show it to them." In 2018, let's show the marketplace something new and something bold and not wait to be told, because it will be too late.
STOP – This may be the most difficult step because the status quo is in play. Your team members, the C-level suite executives and everyone up and down the organization are "comfortable." That's right; they are comfortable, and being comfortable is the greatest deterrent to creating a BHAG.
Key takeaway: No one wants to be told "Sit down, you're rockin' the boat." (From the show "Guys & Dolls") Making the sphere of knowledge bigger is a challenge for a lot of teams.
STRATEGIZE – Begin with a clean white board. Then fill it. Bring in outside resources who may not understand your brand but understand the principles and dynamics of marketing and how to inspire the next sale. This is when the sphere expands and the team begins to understand the opportunities outside of the sphere.
Key takeaway: There is no such thing as a bad idea. Even the worst idea may trigger someone in the strategy session to spin off to another dimension. I wonder what bad idea spun so out of control that jolted Steve Jobs to create the iPhone.
PLAN – The greatest strategic thinking will be wasted if the team does not follow up with a game plan that translates its white-board strategic directions into a tangible plan of action.
Key takeaway: Now it is time to involve everyone. They may not all be excited about the changes, but involvement is a critical element to encourage and inspire participation. During the planning process, there will be gaps exposed in the strategic workbook. This allows everyone to be part of the planning process to identify and fill the exposed gaps created by making the sphere bigger.
EXECUTE – Great strategy and great plans are only as good as their execution. Make sure the plan is realistic in terms of resource utilization and timelines. It's so easy to fail at this last step. One of my old consulting clients undertook a massive rebuild of their business model. It was a complex strategy with huge potential. It was scheduled to roll out in Q3 2017. Now they are hoping to launch in March 2018. They have no money to spend on the necessary marketing infrastructure to ensure a successful launch. What was a moderate risk plan has now turned into a very high-risk launch.
Key takeaway: Throughout the strategy and planning phases keep a focus on "how are we going to make this all work" so when it is time to execute, the team is ready.
It's 2018. Let's make this the year of making the sphere of knowledge bigger. That's a great BHAG.
Bart Foreman – Executive Strategist @ Infinity Direct
Turning old ideas into new thought leadership
Sometimes it takes a lot of little steps and sometimes it takes one big, bold step to make the sphere of knowledge bigger. Let's begin a new game changing dialog this week and see what one BHAG we can help you identify. Email me at bforeman@infinitydirect.com or call me at 763-334-7854.