Weekly INsight: Referral Marketing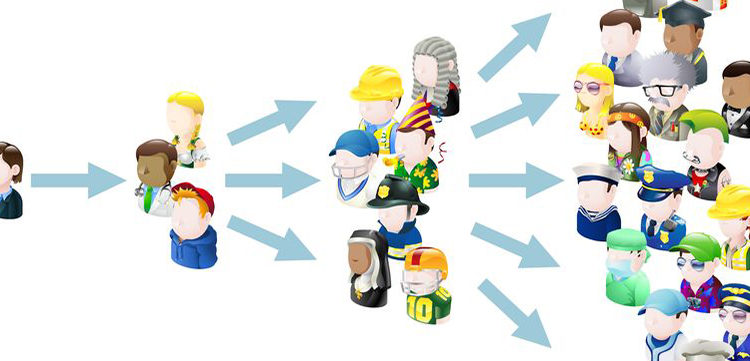 With so many other things happening in the arena of B2B and B2C marketing, referral marketing seems like a quaint topic to address. In fact, referral marketing may not be a strategy but rather a tactic. Referrals are not new. Companies have been handing out "Referral Cards" for at least 50 years. Sometimes they worked. But if done poorly, referrals can cause more harm than good.
The objective of referral marketing is to inspire your customers to tell someone else that you are one of the good guys. You, the brand, might find a way to reward that customer for making a referral, and you should do something for the person being referred to buy your product or service. Again, nothing new here.
This week's first INsight suggests that referral marketing has lost traction because brand marketing focus has changed. Today's consumer is more connected than ever, with more access and deeper engagement with brands. Thanks to the proliferation of digital devices and platforms, information can now be quickly delivered to consumers through a variety of connected devices. The bottom line result is that brand marketing teams have abdicated one of the most important marketing cornerstones: Word of Mouth Marketing (WOMM).
In a LinkedIn post, Jamaluddin Syed, writing from Mumbai said, "The effects these (Internet) changes have had on a brand's ability to reach consumers cannot be overstated. Search engines have made product information ubiquitous, social media encourages consumers to share, compare and rate their experiences, and mobile devices have added a wherever, whenever dimension to the sales process."
Writing like a true tech guru, he continues, "This shift has divided businesses into two distinct categories: those businesses that adapt and take advantage of these new opportunities, and those that ignore the trends and continue pursuing outdated methods."
This is when my strategic marketing adrenaline kicks into overdrive. Syed's writing takes marketers down the wrong technology-based path. It has been proven in almost every market segment that WOMM still trumps almost every other form of acquiring a new prospect and getting them into the marketing funnel. My second INsight is that WOMM is the spark that often leads to search; incorporating referral tactics into the brand's overall marketing strategy is critical to keeping the pipeline of new prospects full.
Referral marketing needs to be a component of an overall marketing automation system. Here are the key strategic steps I believe are needed to best employ a successful marketing automation system:
Everything begins by having both a list of prospects in the pipeline and active customers in your database.
– Prod prospects down the conversion path to become paying customers.
– Know when the conversion happens.
– Know what every customer's activity level is with your brand and milk it.
Thank and reward customers for their business; keep the dialogue engaging.
Survey customers to determine the level of satisfaction they have with your brand.
Through digital interaction with them, invite them to refer a friend by making it easy for them to enter friends' emails, and then let the marketing automation system do the rest. Friends are most likely to open an email from a friend, and that will put your brand on center stage. That spark will lead to search and more opportunities to connect with the prospect "friend."
And what no search engine can effectively do is inspire a customer to follow up with a Facebook or other social media channel post to spread the good word about your brand.
In the last couple of years, marketing has talked and talked about "influencer marketing." Don't confuse influencer marketing with referral WOMM. Most influencers have name recognition and reach but probably don't have a lot of credibility associated to your business. My closing INsight is that the best influencers you have are your customers, so make it easy for them to be influencers without being overly aggressive.
A Web Profits blog earlier this year reported that a national Harris Poll of 2,000 consumers found that 82% of Americans say they seek recommendations from friends and family when considering a purchase, while 67% say they're at least a little more likely to purchase a product or service after a friend or family member shared it via email or social media.
Essentially, referral marketing programs have the potential to bypass the thousands of branded advertising messages consumers are exposed to each day by leveraging our natural tendency toward person-to-person sharing and trusting. As noted in last week's blog, "Humanity trumps technology every time."
Let's make 2018 the year data scientists and marketing automation tools transform your marketing strategies into growth engines. It all begins with strategic positioning that maximizes your brand's impact on the marketplace.
Bart Foreman – Executive Strategist @ Infinity Direct
Turning old ideas into new thought leadership
As the Infinity Direct team moves into 2018, we want to dig deeper and look further into channeling our diverse resources to help new and existing clients grow their business, not a little but a lot. Sometimes it takes a lot of little steps and sometimes it takes one big, bold step to change the game.
Let's begin a new game changing dialog this week while you are finalizing your 2018 plans and see what one BHAG we can help you identify and achieve. Email me at bforeman@infinitydirect.com or call me at 763-334-7854.