Weekly INsight: IMC – Integrated Marketing Communications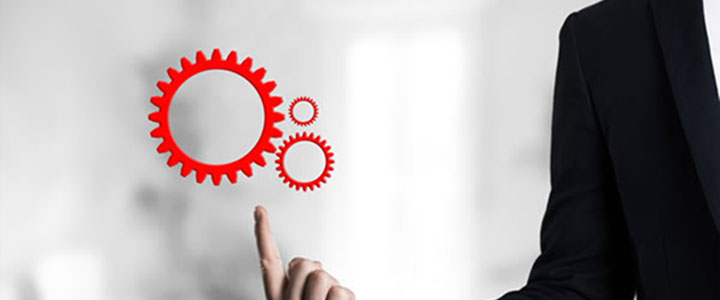 For the last millennium, traditional marketing was pretty much one-sided. Brands talked to consumers – actually shouted at them: "Buy from me. Buy now. Buy more." Today, we're doing business in what we call The Age of NOW! Brands are challenged to find the best ways to connect with and stay connected with consumers, prospects and customers.
Integrated marketing communications (IMC) dates back to the early 1990s and was the brainstorm of the American Association of Advertising Agencies (4A's). It has morphed a lot over the last three decades as the internet and mobile communications have taken center stage. But beyond the changing media channels, it's the consumer that has changed the most.
Historically, brands viewed consumers as being passive and easily molded to do business the way the brand dictated. This was described as "customer-focused" marketing. Consumer research was done to understand consumer buying habits and patterns so each brand could better cross-sell and upsell. Today, brands focus on becoming "customer centric", understanding consumers are not passive and have real needs, wants and expectations that are continually shifting. The new role of marketing is to understand and meet (at a minimum) those expectations, making it easier to do business with the brand.
Four things need to happen for an IMC strategy to be successful:
Eliminate barriers – both internal and external. Barriers are often the senior management team locked into past best practices. They are reluctant to upgrade their silo-filled databases and data warehouses needed to manage the data requirements of the 21st century. They are too focused on "making the quarter" rather than building for the future.
Understand the customer journey and how it is different for every brand. Regardless of your brand, every consumer is on a journey toward your brand (prospect), in step with it (customer), or walking away from it (defector). Metrics play a significant role in mapping this journey by creating value and a new story to tell at each journey point.
Be strategic before addressing the tactics. Modern marketers align smart data with a well-planned marketing strategy. Then a tactical strategy connects the right consumers with the right product through messages that appeal to their needs and lifestyles.
Focus on data-driven marketing. Artificial Intelligence is a powerful tool, but not for understanding the next step in the customer journey. Marketing cannot predict what consumers will do next, but marketing can prepare for it. Marketing automation can propel a brand's IMC strategy.
IMC means using all the available communications (media) channels to connect specific customers and prospects with messages that are relevant to their lifestyles and current needs. Modern tools allow decision makers to access critical information that defines where individuals are in their journey with your brand. For example, a marketer can monitor social media posts and internet browsing history and profile other relevant information for tight targeting that leads to relevant and timely messages in channels likely to be viewed by the customer.
One point of caution is that consumer personas can shift quickly. This means the journey is not linear but more like a scavenger hunt. This time last year, my favorite websites and stores were Home Depot and Lowe's; today, we have downsized, live in a townhome and have no need for yard and garden products. My new favorite websites are about biking, tennis, and marketing because my journey has changed.
At Infinity Direct, we understand that the customer journey is fragile for every brand. The primary objective of an IMC strategy is to deliver the appropriate brand message to the right customer at the right time for maximum impact. Understanding the dynamics of consumers and measuring their dynamic shifts in buying and lifestyle behaviors separate the progressive marketers from those that have not embraced integrated marketing communications as the new force of marketing.